NixTrader for R21 – Semi Final edition
And then there were 6 … Whether you are facing a knockout final or a week off, NixTrader has the information you need to prepare for the next round.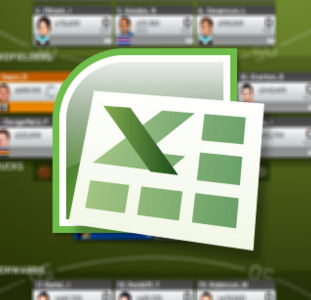 And then there were 6.  Welcome to the new reality of league finals.  I expect quite a few people will be feeling stunned and disappointed after being eliminated in close finals games.
Scores in overall 'par' were down – you needed around 2,150 to hold your position.  But it was also a week of higher than average DT points and 100s scored.  So what gives?  Basically a lot of normally high scorers bombed due to very tight tagging, and a lot of normally low scorers had a blinder.  A recipe for disaster for some league finalists who expected to win.  Round 20 will be hereafter referred to as "the Harry Taylor event".
My team:  I scored a disappointing 2,126 which can be traced back to failures by Ablett(C), Jack, Bartel, JJK, Gibbs and Harvey.  Although I lost two elimination finals by 20 points, I was forecast to win at various stages and the result was up for grabs right till the end.  Even though I lost I think having such close finals games is an improvement.  The uncertain outcome makes DT matchups more like actual AFL games.
But there are also a lot of happy winners around so congrats to them.  Hopefully everyone has at least one league where their team is still in contention.
Updated Tables – Team Averages & Next Games
Updated tables showing DT performance for each team, both for and against, are below.  The right hand panel has the averages for just the last 5 rounds so you can see more recent form.  Each table is ranked according to the number in the shaded column.  Teams are bundled together in colour groups of 6 ideally, although sometimes there are more or less than 6 as equal teams are kept together.
Some points of interest:
Collingwood continue to lead both sides of the FOR table.
Bulldogs and Richmond have improved their position in the last 5 games.
Essendon has fallen to lower half of table for last 5 games.
Some points of interest:
Essendon has worst recent form – giving up 5 hundreds a game in last 5 games.
West Coast also giving up a more hundreds than usual in last 5 games.
Collingwood has improved in last 5 games, giving up less hundreds.
The Next Rounds table below covers all the remaining games and shows which teams have the most helpful coming fixture for DT scores.  DT Finals rounds are shown in purple.  Two new columns were added on the right of this table showing the ownership percentage for each team.  The teams retain their colour coding from the above 2 tables so it is a bit easier to understand.
Some points of interest
Of all the teams that score consistent high DT points FOR (the blue teams), only one – Freo is at the top of the table.  Significantly all the other blue teams are towards the bottom of the table.
Essendon and Collingwood, the teams with the highest ownership, are at the bottom of the table.
Western Bulldogs and Richmond are worth considering.  They are scoring a lot higher recently and they have a continuing good run.
NixTrader Spreadsheet
Here is link to download spreadsheet (Excel2007) – NixTrader2013 R21 pub v2

Edit: I updated the spreadsheet just after midnight Tuesday.  There was an error in the Search tab.  I forgot to update a data table with the latest round scores, so the BEs and $ change amounts were wrong in the search table.  Everything else was always OK.  The error is fixed in the above file. 
Good luck to everyone for the coming round.
Any comments, questions or suggestions please post below, or tweet to @NixTrader.
I expect users are familiar with the spreadsheet now so I will not post the instructions and technical notes any more.  If anyone needs to see them they were last posted with NixTrader for Round 19.  You can look them up there.
Last week I said I would write an article comparing team variation this year and last year.  This is still in progress but it is taking a bit longer than I expected to get the data and match up the years.  I expect the article will be posted next Monday now.
Reminders from previous weeks:
The team of the current overall leader is in NixTrader spreadsheet when you download it.  You can look at this team to see if you can learn anything from it, before replacing it with your own team.
If you used the spreadsheet from previous rounds, you can just select your blocks of players' names from there and copy and paste them into this round's spreadsheet.
After lockout, you can also use NixTrader to start planning for next week.  Just enter your players' actual scores in the column for the current round to update your watchlist or trades.
Younglings:  if you don't have Excel2007 software on your device you can still download the file, put it on a usb stick and ask around to find someone with Excel2007 software and ask to borrow their computer for an hour or so.
Mac users have reported Brandon Ellis (Richmond) is placed as an Adelaide player in bye and draw tables.  This doesn't occur in Windows Excel.  Mac users should be aware of this if you add Brandon Ellis to your spreadsheet.