Warnie on Sport FM – 7 August 2013
Listen to Warnie on Sport FM talking AFL Fantasy on Drive from 7 August, 2013. Get some advice as we head into the first week of finals.

Audio clip: Adobe Flash Player (version 9 or above) is required to play this audio clip. Download the latest version here. You also need to have JavaScript enabled in your browser.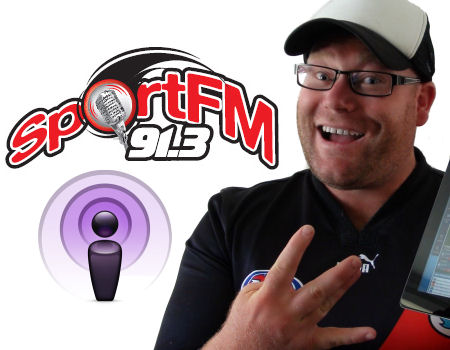 Warnie appearing on "The Drive" on Perth's Sport FM. 7 August, 2013. The segment is aired live (and recorded for this podcast) on 91.3 Sport FM in Perth every Wednesday afternoon during the Drive program – usually sometime between 4pm-5pm AWST. You can listen online at www.sportfm.com.au. Be sure to tweet your questions to @913sportfm and SMS 0429 913 913. Click here to subscribe on iTunes.
Audio clip: Adobe Flash Player (version 9 or above) is required to play this audio clip. Download the latest version here. You also need to have JavaScript enabled in your browser.