The Sunday Knee-Jerk – Round 19
The regular DT season has come to an end and finals are finally here. However that doesn't mean the shitstorm of late withdrawals and pure patheticness has stopped to gives us a sigh of relief. This weekend was dominated by some shock results. However fear not, there is no shock to my Sunday evening rage.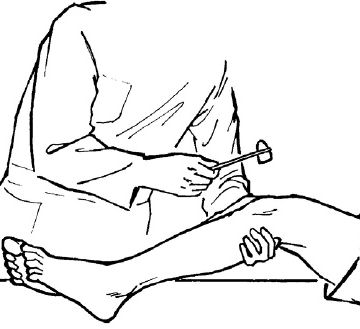 The regular DT season has come to an end and finals are finally here. However that doesn't mean the sh*tstorm of late withdrawals and pure patheticness has stopped to gives us a sigh of relief. This weekend was dominated by some shock results. However fear not, there is no shock to my Sunday evening rage. My team is just as sh*t as last week. It's time to knee-jerk!
The Legends
A couple of North Melbourne players (Harvey 118, Hansen 113) fared ok. Moving on. We saw a star of the future in Whitfield (121). The Attack Dog… Uh, attacked (Griffen 133). The guy I ignored for a peanut did pretty well also (Cotchin 137). But we are here to talk about the real legends of the Round. Step up Cox (141). I almost broke out into a flashdance-esque set of moves when I saw his score getting back from the footy. You could just tell watching him. With Nic Nat out he has put the midfield on his back and looked like the ruck colossus of old. Great to see, make sure you have him for the run home! If you don't have the next legend then, well, I'd suggest you leave this site and never come back. DT TALK's own Rockliff (144) had a lazy 39 touches and the highest DT score for the round. The highest!!! True legend. Hanley (105) gets a mention as he is one of the few good moves I've pulled off recently. Well good non-move, if you know what I mean. Yeah… Go me. Compared to the other potato's running around the backline at the moment he looks like gold! Get him! Finally Jack (140) is living up to the hype I had been hearing all season! He was sensational and if you're after an in-form midfield premo, he looks just as good a bet as any. Cue the multiple tags.
The Sunday Chops
The sh*t we got served up in defence was incredible! There's only so many times you can wield your DT axe unfortunately, however if you have to then place Terlich (61) at number 1! Or make that Grimes (74). Or McKenzie (69). Or Henderson (72). Or Gibbs (69). F**king Gibbs. You could do much worse than to chop any of the previous names. Grimes is scarring me beyond the point of bringing him in for Season 2014. Yes I'm already talking about 2014. Maybe some sh*t scoring is what I needed to put me off more disappointment next year. Terlich has run out of legs. So has McKenzie. Forward tags are also a massive issue, Hendo did well to push forward and recover to notch a respectable 72. I think we are just left to cop their sh*t and move on because let's face it, it's pretty hard to find replacements anyway! Positions where points should be easy to come by is in the forward line. So those who jumped on the Buddy (47) bandwagon are probably contemplating DT suicide right this very minute. There is no recovering your team from that. Speaking of which, there is no recovering from having Zorko (51) "The Shit Hurler". Or maybe he is a magician? Because his disappearing act is pretty solid. I find it hard to fault. Why the hell did you have Zorko on the field you may ask? Good question. Long story short I had Beams all week then thought Dicky looks pretty solid I'll bench Ellis and play Priddis as having him on the pine seems a waste against the Gold Coast C**ts. Suns*. Yes that worked very well for me, now to light myself on fire. I've always wondered what that would be like…
Anyway! On to another story. After 23 points in 7 minutes and a 32 point first term I was feeling relatively confident. Little did I know what was about to come. This was my reaction when I saw his final score. For all those even contemplating picking him up, let me assure you of this. Brent Stanton (73) is a complete d**khead. Prepare for disappointment. The Bird (64) is also not the word, he is the mole. Finally Mitchell (58) got given the biggest complement of his short career so far by getting the Picken tag. Good news for his confidence, a flaming pile of sh*t for his owners entrusting him with Priddis M9 duties. Have I even bagged the Eagles physio's yet? Take note that when you purchase an eagle they don't come with a 5 Round warranty. We'd be bankrupt. Prepare for injury disappointment!
The Clown
I think the clowns for this week are pretty clear cut. Technology has been brought into sport to remove the howlers. Everyone makes split second mistakes, so if we give the umpires in the heat of the moment a break surely the guys cooling their heels in a box can make the right call. Right? RIGHT?! WRONG! The Khawaja dismissal has to be seen to be believed. Just quietly, I saw these snaps of the 3rd ump deliberating that tough call, keep it under wraps…
They say pictures can tell 1000 words and in this case it tells 2000. Seriously you could have a monkey in charge and they'd come up with frighteningly similar results by randomly pressing a red or green button. Maybe that's what they've been doing…. Just one is Blue with a Union Jack and the other is green and yellow. Moving on swiftly!
What we've learnt?
When things start going wrong, sh*t follows you. That's a real thing!
My DT reaction to the Kangas. Maybe I should rethink that strategy… *cracks up*
My end of season fade outs almost match Essendon's.
Review systems need to be looked at by at least 3 people. Majority vote rules. Why we still only have one third umpire, or in the AFL's case one guy speaking in a weird voice is beyond me. Problem solvered boss.
Henderson? More like Horrenderson…..
I failed to mention Ibbotson's late withdrawal. Harsh for those without cover, however there was some supreme smooching you know where for those with Clisby. A 50 point third quarter. What the…!
Never listen to my betting advice. To be fair Gold Coast went close…
Mick Malthouse has perfected the art of ruining top draft picks. Maybe he still has a Collingwood bone or 3 in his body at Carlton…
My DT season is over. It had to be included…
This game sh*ts me
I'm seriously almost over the sh*t that's occurred in the last 3 weeks. My ranking has plunged from the top 50 to the top 500. I've had at least 1 late withdrawal every week. My bench decisions are as successful as Brett Ratten's sacking. It's just like owning your very own sewage plant. The worst thing is that it doesn't let up! And that's why this game sh*ts me.
The other bits and pieces.
The potato farm is back! My crops had a few off months off but they have smelt the scent of Spring. Maybe that's what it is! Or maybe I just start going rogue in some kind of twisted dream believing I could actually win the $50k! Hook, stay strong my man. 2208 was well below par, a term which I haven't been able to beat for over a month. Good luck for the DT Finals and good luck trading this week! I'll be sure to let you know who I trade in on Thursday. Think of it as a warning.
Don't forget to check out our site fpladdicts.com with the EPL season just 2 weeks away. Cheers!
If you enjoyed my raging and want a hittable punching bag when sh*t goes tits up, follow me on twitter @MattCraigDT. My views are honest, mostly helpful and occasionally entertaining! Also hit me up with any suggestions for who you thought were the Legends, Losers and Clowns, plus what you've learnt the past week. I value everyone's opinion!