Golden Stubby- Round 19
Roy took the helm of the Golden Stubby this week and compiled his nominees via Twitter. Of course his boy Rocky is in ther ewith his 144 but Hamish Hartlett, Kieren Jack, Mitch Clisby and Dean Cox make up the poll this week. Who gets your vote?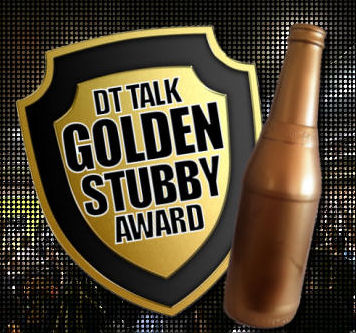 So who do you think is deserving of this weeks Golden Stubby vote? Which players possibly got you over the line in a tight contest or just scored so well you feel deserve an accolade?
As always the players below are selected from the number of nominations received through twitter.
The Nominations are in:
Hamish Hartlett – 120 – The rollercoaster that is Hamish Hartlett hit a peak this week, rewarding all those coaches that have been patient enough to keep him. He had 25 touches and 3 goals!
Kieren Jack – 140 – Jack re-enforced last weeks evidence that he is back in form with an impressive 30 possessions and whopping 13 tackles. He looks like one to watch through the finals!
Tom Rockliff – 144 – MY BOY, MY BOY, MY BOOOOOIIIIIIII! There is nobody else worthy of the vote in my opinion, in fact I am tempted to just make the call myself and forget the poll. Rocky was outstanding with 39 touches, 8 tackles and the highest score for the round!
Mitch Clisby – 90- With Garrick Ibbotson a late withdrawal for the Dockers, many coaches were left with a shocking emergency score. Not owners of Mitch Clisby! The little fella stepped up for a handy 90 from 22 disposals!
Dean Cox – 141 – Coxy embraced the number 1 ruck duties and turned back the clock for a vintage 141 with 44 hit outs and 9 marks. He must have heard the negative DT whispers that have been circulating about him and put that rubbish to rest!
Cheers @RoyDT
So who get's your vote this week?
Loading ...