DT TALK Live 2013: Rd 19
Join Roy, Calvin and Warnie chatting AFL Fantasy Dream Team ahead of Round 19 – the last roster match of DT for 2013. We discuss the upcoming round and chat with the overall leader, Hook. Make sure you get yourself free on Saturday 24th of August for our Meet-Up in Melbourne.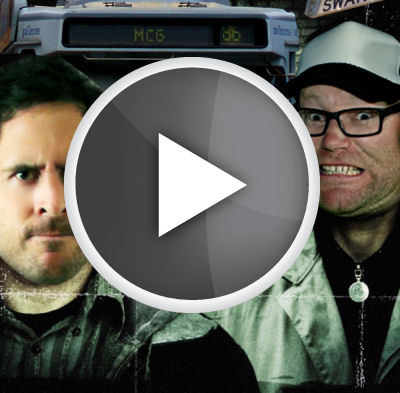 Watch on YouTube | Subscribe on YouTube
Please share this with your friends! Thanks to our loyal viewers! We love doing what we do and we hope we can help you with your team… and enjoy playing DT. Be sure to give us all a follow on Twitter and give us a like on Facebook… and even subscribe on YouTube.
MARK DOWN 24TH AUGUST IN YOUR DIARY FOR OUR
ANNUAL DT TALK MEET-UP IN MELBOURNE!
Kicking off from 1pm on Saturday 24th August 2013 at the Richmond Club Hotel, 100 Swan Street, Richmond. Come and talk some AFL Fantasy and have a few pints with us! Roy, Calvin, Warnie, Tbetta, Anthony and Dunny are all making the trip this year! Live music provided by Hairybeard!
Thanks Rumballz for another awesome lookalike.