Golden Stubby – Round 17
The nominations are (finally) tallied! Who get's your vote this week?
JJK, Rocky, Jelwood, Cotch or The Mighty GAJ?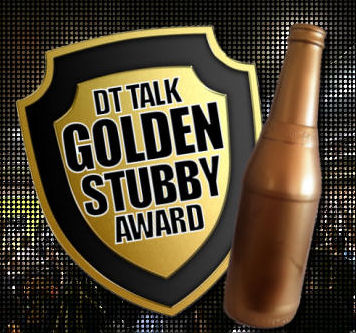 Golden Stubby – Round 17
It's going to be incredibly hard to go past the superhuman feats of possibly the best player to ever strap on the footy boots but do you think anyone else is more deserving of this weeks Golden Stubby vote?
As always the players below are selected from the number of nominations received through twitter.
The Nominations are in:
Josh J Kennedy – 125 – Saw a lot of talk around the forums leading up to this week about now being the time to trade out JJK … if anyone knows one of these coaches please check on them…
Tom Rockliff – 120 – Let loose in the midfield again, fingers crossed this continues!
Joel Selwood – 133 – This guy is courage personified! Off the ground in the 3rd quarter with a concussion then came back and continued to monster on for a massive score.
Trent Cotchin – 144 – I traded Cotch out after his run on 71, 78 and 85. Since then he's had scores of 100, 118 and this weeks 144… you're welcome.
Gary Ablett Jnr – 163 – No questions about it. Anyone who watched GAJ go about his 49 disposals on the weekend witnessed a true great of the game lift an entire 3rd year team to his standard. They've knocked off Collingwood now… is anyone else starting to worry?
So who get's your vote this week?
Loading ...