Ep 009: Mad Monday Podcast ahead of Round 18
Roy, Calvin and Warnie got together this Mad Monday to chat AFL Fantasy ahead of Round 18. Don't forget to subscribe on iTunes.

Audio clip: Adobe Flash Player (version 9 or above) is required to play this audio clip. Download the latest version here. You also need to have JavaScript enabled in your browser.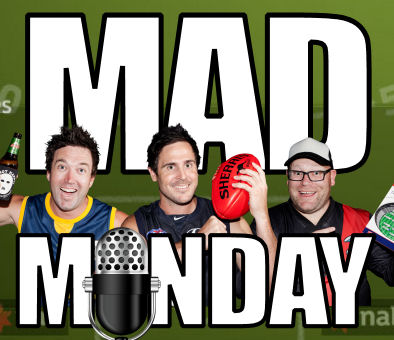 Listen in now to the ninth DT TALK Mad Monday Podcast. We chat DT for about 20 minutes every Monday arvo, so make us part of your Monday evening or Tuesday commute! Subscribe now in iTunes and feel free to give us a rating and comment.
This Mad Monday we talk about:
Around the grounds
+3 votes, -3 votes
The big issues including Brett Goodes out for the year, Jimmy Bartel's one week suspension
We answer MJ Want's question on the best unique options in each line
Roy's trade of the week
Does Calvin just pick his captains based on their score last week?
Audio clip: Adobe Flash Player (version 9 or above) is required to play this audio clip. Download the latest version here. You also need to have JavaScript enabled in your browser.
Any feedback would be greatly appreciated… what do you want to hear from a Monday evening DT Talk Podcast? Let us know in the comments.