Ep 008: Mad Monday Podcast ahead of Round 17
Here's the Mad Monday podcast coming at you from Perth straight after the Derby with our mate Tbetta joining us. Don't forget to subscribe on iTunes.

Audio clip: Adobe Flash Player (version 9 or above) is required to play this audio clip. Download the latest version here. You also need to have JavaScript enabled in your browser.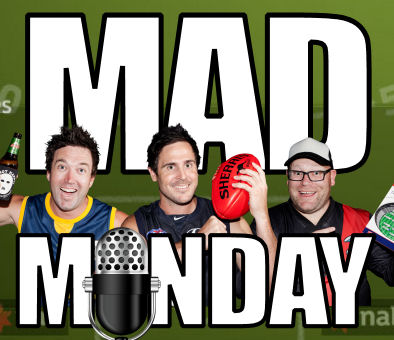 Listen in now to the eighth DT TALK Mad Monday Podcast from Perth, WA. We chat DT for about 20 minutes every Monday arvo, so make us part of your Monday evening or Tuesday commute! Subscribe now in iTunes and feel free to give us a rating and comment.
This Mad Monday we talk about:
Around the grounds
+3 votes, -3 votes
Should we hold Tom Mitchell
Is Dean Terlich's time done in our teams
Some captains talk from last week and into this week
..and Tbetta joins us! What a legend!
Audio clip: Adobe Flash Player (version 9 or above) is required to play this audio clip. Download the latest version here. You also need to have JavaScript enabled in your browser.
Any feedback would be greatly appreciated… what do you want to hear from a Monday evening DT Talk Podcast? Let us know in the comments.