Round 16 Lockout Discussion
Round 16 lockout is here for the AFL's Multi-Cultural Round. What trades have you made for this week and who have you given the C to? We'll be having a big weekend over here in Perth enjoying the local beer and catching the Western Derby on Sunday! Keep each other updated in the comments.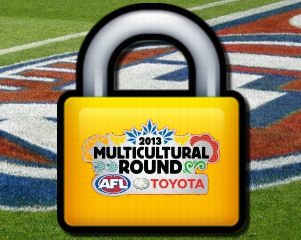 Round 16 lockout is here for the AFL's Multi-Cultural Round.
The big trades this week involve getting rid of the injured Jobe Watson for a lot of coaches, but for those who dumped Steve Johnson when he was suspended a fortnight should be looking at getting him back in.
Discuss the round as it unfolds… keep everyone updated in the comments on your progress. We won't be able to update this post like we have the last few weeks, so make sure you post any news in the comments.
Good luck this week!
MEATHEAD.COM.AU MATCH DAY LEAGUE
This is a reminder for those playing AFL Fantasy Match Day that the next game is this round… the Western Derby (WC v Freo). Pick your team of 8 from the match today to take on the DT Talk 2200 DT Talk coaches in our league for your chance to win a $50 voucher thanks to meathead.com.au.
We are lucky enough to have Meathead.com.au sponsoring our DT TALK league. They'll be giving away $50 vouchers to the top unique* team of each match day game in our league.
We have a $50 meathead.com.au voucher to give away to the top unique* team in our league for this game of the AFL Fantasy Match Day competition, the West Coast v Fremantle Western Derby.
CLICK HERE TO REGISTER WITH AFL FANTASY MATCH DAY
* Top unique team means the highest scoring AFL Fantasy Match Day team for the round that doesn't have the same score as anyone else in the DT Talk/Meathead League. Eg. If 10 people finish on top with the same amount of points for the round and the person in 11th is one point behind, but no one else with that score, they will be deemed the winner.