The Sunday Knee-Jerk – Round 15
Over the past few months I've been reading the comments, mostly people saying how they can't wait until I copped the full wrath of the DT gods. Well guys, your time has come. Suffice to say that if you had some bad luck, I almost certainly had them as well.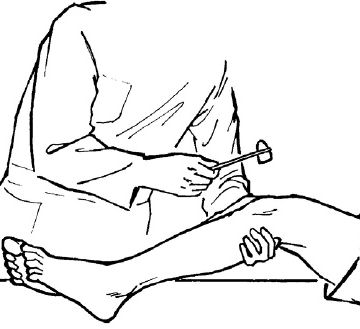 Over the past few months I've been reading the comments, mostly people saying how they can't wait until I copped the full wrath of the DT gods. Well guys, your time has come. Suffice to say that if you had some bad luck, I almost certainly had them as well. There was no ducking and weaving through the bullets this week, I took em all. And I wasn't the only one. Ignore the past, ignore the round, this is the knee-jerk to end all knee jerks. Um, so I guess it's time to knee-jerk!
The Legends
The pig is back. All year I have been a critic of those oinking Swan (163). Up until this week he hadn't even reached 140! However Friday night was just a little reminder of what we used to expect from the great man, I even captained Dangerfield (95) over him! He is well and truly back in contention from now on. OINK! Pendles (133) is also a legend, he just keeps clocking up tons. Hanley (125) was the shock of the weekend! And for once it was a good shock! If he can keep that kind of form up Brisbane's fixtures suddenly look a lot more tempting. Leuenberger (122) has proven to be a brilliant hold if you did indeed persist with the big man. He's not even at full training capacity this season. Watch out next year. Selwood (128) had a lot to make up for from last week and is off to a good start. I like the fact he grows an extra couple of legs and arms against Hawthorn, maybe try that every week Joel! The Golden locks from the west have never looked as good. Priddis (120) is gunning it up, here's a story of stepping stone turned premo! Midfield injuries for the Eagles have forced him to step up and step up he has! Stanton (126) was on target for a 150+ before injuring his leg. I'm not sure how he'll pull up next week as I feel it was only Watson's injury keeping him out there. Great effort nonetheless. Can you sense that? Well, Australia. If you SMELLLLLLLLLLLLLLLLL, WHAT THE ROK, IS, COOKIN! O'Keefe (128) gave me the middle finger for choosing Gibbs over him in a last minute Ablett panic trade. Well done to those who picked him up and captained him, I'm on board this week! Sorry for his upcoming pathetic score. Huh. That's odd. I thought that would be big news. There seems to be an absence of a certain ornithological piece. A headline regarding the mass awareness of a certain avian variety. Oh have you not heard? It was my understanding that everyone had heard. B-B-B-Bird Bird Bird, Bird (92) is the word! Actually, he's not quite. You may have noticed I wrote that during the 3rd quarter when he was on track for 120+. Of course he ended up with a 0 point last quarter but hey, I'll take his 92 amongst the carnage! A legend in my eyes (Mainly here because I won't get another chance to quote that great scene again).
The Sunday Chops
OH BOY WOWEE what a weekend! My axe is sharpened nicely and ready to go. I'll start with a slow kill. Gibbs (60) was the first bearer of my uncontrollable wrath this weekend. What is that sh*t? I traded him over ROK because he had killed me recently. I thought be patient with him, he'll fail against Sydney. Nope? Ok he's good to go. Soft as butter cun. Yes, that was slow. Speaking of slow kills, Franklin (57) is slowly killing anyone who still has him. It's not turning around for poor old Buddy, get him on the bench or get him out! I always had my worries with Griffen (86) and unfortunately they came to fruition. Pick him at your own risk, tags were always a possibility. I wouldn't touch him. I'd tell you guys to chop him but realistically, anyone capable of running around the field on 2 legs can stay at the moment. Swallow (74) is inconsistent. That's one way to put it, a massive pain in the ass and an excuse for some panadol is another. Not a premo in my opinion. Stokes (67) was disappointing, but I'll let him off this one. The Cox (66) Naitinui (68) partnership isn't working well. Look at Kreuzer (105) if you can afford a luxury trade. Just know that you are walking into another time bomb, then lots of F bombs. Now it's down to business. Vlastuin (30). Look mate, I'm not sure if you've suddenly come down with a severe case of leather poisoning. That or someone's wiped his memory. Gilderoy Lockhart, I told you not to mess with my team! He's completely lost the plot lately, averaging 31 in his last 2 games. 31, you could get a better output from LRT (The majestic Lewis Roberts-Thompson, currently averaging a tick under 35). I might even try a straight swap to Zac Dawson at this rate, at least he tries. He's leaking cash faster than a Granny running her own retirement fund during the GFC at the moment, dump if possible! Oh yeah and some complete bullsh*t happened and Ellis (18) and Watson (16) got injured in the first quarter and were both subbed. What? You want the full story? Really? Well I think I'm suffering from repressed memory, such was the trauma I experienced. However I do recall checking my phone at half time during my footy game to check the scores. It's all very blurry to me, however I do remember seeing a massive red cross covering Ellis on Dream Stats. From that point things just got out of control, suffice to say that when news got through of Watson's breakdown, my breakdown was complete.
The Clown
Mark Evans has done a lot of good things since being appointed as the AFL's Football Operations Manager. However there are 2 things that need to be high priorities on his to do list. The sliding rule. Or should I say the contact below the knees rule. Fix it. The Birdman (and many others) was pinged for sliding, WHILST STILL, while getting a loose ball get and looking to handball off to a teammate. Players have been taught since they were 5 to go in lowest for the ball. The end result is that the opposition man runs over the player and wins a free kick. Why the hell to we have a "contact below the knees" rule. If a player slides in, particularly feet first, then a free should be paid. However if a player is just going for the ball forget contact below the knees, that happens. It's called a contact sport. Ridiculous. Don't get me started on the interchange infringement on Saturday night. Geelong were cost a goal at a crucial stage of the game for an interchange infringement that they didn't make! Jesus how hard is it?! If we need a baton to pass from player to player when they come off then so be it. Get it together please Mark!
What we've learnt?
Just when you think things can't get any worse, they probably can. See also: Brandon Ellis.
Then when they do eventually get worse, you will think that surely things can't get ANY WORSE THAN THEY WERE BEFORE! However you should know that they probably will again. See also: Jobe Watson.
Then once you've reassessed your options after Watson goes down, you'll have reassured yourself that you're team will be ok. Bad move, because things will probably get worse again. See also: Brent Stanton.
If you had the trifecta of injuries then I advise you get some close friends over and remove all sharp objects from the vicinity of your location.
44 trades is a winner. If it wasn't for the rule change my season and many others would be well and truly over.
Lyon wasn't lyin. Never doubt the DT superhero that is M.Barlow.
I laugh in the face of carnage, HA-HA-HA-HA. (And then carnage laughs back at you).
Stanton scored more on one leg in 10 minutes than Vlastuin could in a whole game. Stubbornness and the refusal to stop scoring… Good pig traits. Ok I won't go there.
Had a quick twitter debate on minimising the affects of injury affected scores. The human mind is a predictable beast. Those for it had both injuries, those against it didn't have one. I might study psychology.
If anyone has managed to survive this round with only Ablett's injury then, well, they should close this article now. What kind of sick mind enjoys reading about other people's carnage… Actually I take that back, I feel you. Play on.
Trying a differential captain this week was about as effective as going for the 2 and ½ somersaults with 2 and ½ twists in the piked position off the 10m diving board with no prior knowledge of diving other than the fact that you can speak Chinese.
This game sh*ts me
Round 14 was on my calender from around the start of May. The day I could drop Zorko. SJ said goodbye to that. Then Barlow. Then Vlastuin. Then Goodes. Then Boyd. Then Riewoldt! THEN ABLETT! THEN ELLIS THEN WATSON god almighty what am I meant to do. 2 scores under 20 and 9 injuries/suspensions in the past 2 weeks. Yes, 2 weeks. At times this great game becomes more about luck than skill. And that's why this game sh*ts me.
The other bits and pieces.
Terrible, terrible, terrible. 2091. The base of my team held strong, however no kind of cover could suppress all the damage. Tbetta floated a great idea to avoid seasons being ruined by luck. If a player is subbed in the first half (Due to injury), their score gets replaced by your emergency. It's a simple idea, but really effective! Spud scores are what they are, so are midweek injuries. However extremely low scores due to injury will ruin anyone's week. If you're like me and carried 2 scores below 20 you can kiss goodbye to your weekly matchup and overall ranking. Yet alone if you had one of them captain. And for what? The best picks and best teams should win, not those who get the most luck. That being said injuries and suspensions will still be a part of the game, so luck will always be a factor. Only fixing those killer scores. Something to think about! My team should be back to almost full strength next week so bring it on! Hopefully no one else copped it as bad as I did and we can move on swiftly. Cheers!
If you enjoyed my raging and want a hittable punching bag when sh*t goes tits up, follow me on twitter @MattCraigDT. My views are honest, mostly helpful and occasionally entertaining! Also hit me up with any suggestions for who you thought were the Legends, Losers and Clowns, plus what you've learnt the past week. I value everyone's opinion!