Golden Stubby – Round 15
Golden Stubby nominations have been tallied and are in. Vote for Swan, Terlich, Mitchell, Selwood or Stanton!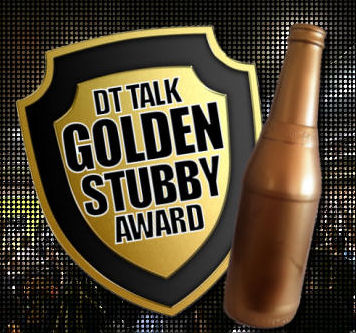 Golden Stubby – Round 15
Another complete carnage round starting with GAJ getting pulled out before lockout and Watson doing his collarbone on 16 points. So he stepped up to fill those and other voids this week? Who gets your Golden Stubby vote?
As always the players below are selected from the number of nominations received through twitter.
The Nominations are in:
Dane Swan – 163 – Swan came out with a vengeance this week, but lets be honest, in hindsight he always smashes it after a bad score or two! For those who were lucky enough to pick up his score as their VC score I'm incredibly jealous!
Dean Terlich – 107 – This was the 3rd ton in row for Terlich since pushing up the ground more. He's becoming a very handy points pick up in our backlines!
Tom Mitchell – 104 – For the coaches who heard the GAJ withdrawal news in time, most were forced to play Mitchell on field. This juniour gun fired once again, he's now one of only 3 Swans to be averaging 100 this year!
Joel Selwood – 128 – Captain courages put on a clinic this week after having his colours lowered to Crowley last week. Leading the way with his usual head over the ball and adding an 7 tackles!
Brent Stanton – 126 – Gave coaches a heart attack after going off injured but played on through injury (obviously for his fantasy coaches) to notch up an incredible score!
So who get's your vote this week?
Loading ...