Golden Stubby – Round 14
Golden Stubby nominations are in for Round 14! Who get's your vote this week? Bryce Gibbs, Tom Crouch, Dean Terlich, Jobe Watson and Rory Laird are this week's nominees as collected by Anthony on Twitter.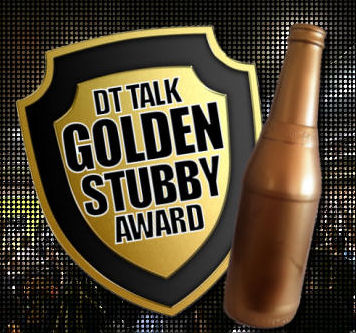 Golden Stubby – Round 14
Well this round was a complete roller coaster! Guns refusing to fire and lesser lights outshining them! So who gets your Golden Stubby vote for the week?
As always the players below are selected from the number of nominations received through twitter.
The Nominations are in:
Bryce Gibbs – 119 – Gibbs carried on his pre bye form  with a handy 119. If you haven't gotten him back into your team by now you'd be kicking yourself.
Brad Crouch – 121 – Crouch was absolutely everywhere against the suns. Starting to really show why he had such high wraps on him.
Dean Terlich – 112 – Since being encouraged to push further up the field we've seen a prolific rise in Terlich's scoring. This week's score being another handy inclusion in a bleak scoring week.
Jobe Watson – 122 – Who played the loop hole game this week? The agonising Friday spent wondering whether to take Watson's score or not. Hindsight says if you chose yes you were in for a great weekend.
Rory Laird – 108 – Started the week as a lot of coaches E in defence this week. With Valstuin's late withdrawal he provided a lot of handy cover!
So who get's your vote this week?
Loading ...