DT INSIDER: 2013 Overrated DTers
In another guest post from the guys at DT INSIDER, the Addict follows up from last week's article and looks at overrated DTers for this year. The likes of Buddy Franklin, Trent Cotchin and more make this list. Who are some of the other overrated guys in your opinion?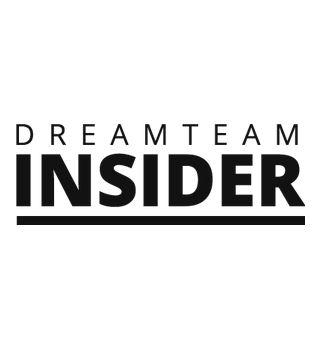 Following The Tactician's recent article on the most underrated DTers in the game we thought we should follow it up with a list of the most overrated DTers going around so far. There are a bunch of players who are in an awful lot of teams but whose performance are simply not matching their level of popularity.
Some of the players listed are in DT's because they are fun to watch. People often like to put their favourite players in their DT's because it's fun to see them do well. But seeing your favourite player stink it up DT wise is not fun, you know what is fun? Having someone that consistently dominates the DT scoring. So do away with the biases and get in the DT guns, not those that get the DT hype  but those that put the points on the board. Given the 2 trades per week rule we no longer have to sit idly by and suffer whilst we watch a supposed premium score like a bunny, trade them out and get a true gun in.
So let's see which players so far are the most overrated in DT land:
Buddy Franklin
Is the poster boy for this article. Remarkably, Buddy finds himself in nearly 50% of all Dream Teams in 2013. How is he going?  Well to put it bluntly, terrible. Buddy has dropped nearly $150,000 in price and is averaging a tick under 80ppg. Where does this rank him amongst Forward eligible players? 31st. That was not a typo, Buddy is ranked 31st among all forwards in DT scoring. Hard to know why his scoring has dropped so much, no doubt his contract saga is playing a role, we saw last yr with Cloke that not sorting out your contract can have a detrimental effect on your season and we're seeing a similar drop in production from Buddy this year that we saw from Cloke last yr.
Grant Birchall
After flying out of the blocks this season averaging 120 over the first month, Birchall has hit the ground with a thud averaging 60 since. 60ppg. Despite this miserable average Birchall still finds himself in a quarter of all DT's. No doubt many have cut bait in recent weeks given his spudiness but he still remains one of the more popular premium backs. Time to lift Grant!
Trent Cotchin
Like Birchall, Cotchin started the season on fire, but after picking up a knock early on Cotchin hasn't been right since. Trent has averaged under 80 for the past 2 months, sub-optimal. Despite this crappy production, Cotchin still remains the 6th most popular premium DT midfielder (not taking DP players into account). Amazing.
Dayne Zorko
If Dayne was listed on the Stock Exchange, you'd be fearing a margin call from your bank. He's dropped a quarter of his value since the start of the season and things dont look like they'll be improving any time soon. Dayne is averaging a pedestrian 75ppg as a DT forward and amazingly is still in one in six DT's.
Patrick Dangerfield
Don't get me wrong, Paddy is a dead set GUN footballer, but he is averaging under 100ppg, that ranks him 20th amongst all DT mids. Despite this Danger is in 20% of all DT's, making him the 5th most popular DT premium mid. See the discordance? Ranked 20th in scoring, yet is the 5th most popular premium mid. To put this into perspective, his midfield teammate Richie Douglas is currently averaging more than Dangerfield yet is only in 1.7% of DT's. Patrick's somewhat disappointing average can be put down to his inconsistency, he has "only" scored a ton in 5 of his 12 games this yr. Teams put a lot of work into stopping Danger and he subsequently spends quite a bit of time forward trying to break the tag.
For more from DT Insider, check out their website at www.dtinsider.com, like on Facebook and follow on Twitter.