The Sunday Knee-Jerk – Round 13
I think Chris Scott summed up the mood of both Geelong supporters and DTers alike in his post match press conference. "Restrained fury".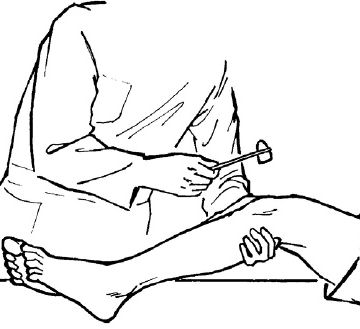 I think Chris Scott summed up the mood of both Geelong supporters and DTers alike in his post match press conference. "Restrained fury". The byes are a nightmare at the best of times, so when you have the most popular rookies struggling to pass 30, we are already placed on the ropes. Step up the spuds like Birchall who continue to troll with some pitiful excuses for scores. However the nail in the coffin was the fact that our life support was turned off. The oxygen of our team that is Ablett, Pendles and Swanny was missing. What did that entail? Absolute carnage. Oh yeah, the AFL are very close to agreeing to have 2 byes per team next year… HOLY Joffrey Baratheon, it's time to knee-jerk.
The Legends
Kicking off on a good note with none other than Boyd (152). The legend is back! He is my number 1 trade target this week and is one of few consistent premiums capable of big scores this year. Uber premos are lacking! His teammate Griffen (133) escaped a tag an ran riot, but don't expect that luxury often. Montagana (146) was always going to go elbow deep on Melbourne, and fist them he did. He had his own footy in the 1st half! Almost the perfect DTer. Riewoldt (114) was a great addition to my team this week and gets a mention for his 250th. Absolute champ. Happy to have JJK (131) here as an Eagles fan, but after trading him out last week I'm slightly pissed off! Bad move, but still not sure he's a keeper, don't get blinded by 1 good score. 8 tackles make for good padding! Cox (123) was back to his very best, those who were ruling him out as a top 2 ruck take note! Terlich (100) really saved my bacon this week, he looks a D7 keeper. In fact he'll push for a spot on my field with so many premos spudding it. Barlow (124) was pushing for 150 before he went off with a suspected broken jaw. Let's pray to the gods that it isn't that serious, he was just hitting top form. Bear in mind he didn't score for the first 15 minutes!!! Swallow (129) also repaid his owners with a breakout big score, certainly will be a POD in the run home. SJ (132) put his hand up for captaincy duties whenever things get dire, proving his new role means past scores are just that, past scores. Bartel (125) enjoyed the NBA action, as strenuous as that was… where was the worry?! Selwood (121) looks to have put his poor start behind him and my boy Stokesy (116) fired up again! Gun selection if you can fit him in, smallest man on the field with a huge 11 marks!
The Sunday Chops
Ok, down to business. Let's start softly… Franklin (67). I wouldn't pay a quarter of the figures that are going around for him. Clarkson came out after the game and admitted they have been working on delivering the ball around Buddy as he attracts the most attention. The Hawks are happy, we are not. Burgoyne (55) is a team man, not a premium DTer. Forget the odd game when he seems everywhere through the midfield, just remember the pain you felt that day when you didn't spot him until midway through the last. Ellis (60) owed me last week and delivered. Now he owes me again! He seems in prime position to be traded but he actually has the best 5 round average of any premium defender! I'll hold and forgive. One bloke who is tough to forgive is Vlastuin (32). By god man you've been fantastic but jesus, the week we needed you! He went off with a quad concern during the 4th but was previously unsighted anyway. A late +12 saved him from a certain spot on the chopping block. If only people were putting their hands up to replace him… Birchall (32). He can't be saved. His value has almost halved from it's peak after scoring 156 against Fremantle. Those were the days. Hanley (56) has suddenly gone from up and coming half back flanker to full time forward. MV pain, you've done it again. Goodes (58) sneaks into the chops. Just last week we were flooded with D7 options, now we're struggling to even look at our defence line altogether. How things change. Speaking of which, Hrovat (15). The pure elation when he was named for the doggies was met by the polar opposite when he donned the red vest late in the 3rd. 15 points… Even I'd be a cheeky shout to do better, 18 from 2 forward pocket goals before I leave the ground on a stretcher thinking I'm the King of Britan being carried to a feast. GAWN.
The Clown
Brisbane's fairytale ending saved Voss from another clown entry, Hanley up forward is beyond belief. But no, the clown came from a different team on Sunday. How Geelong managed to lose that is simply beyond me, and there was 2 clowns in particular that handed Brisbane a chance at victory. Why big Dawson Simpson played on immediately after marking that ball on the wing makes about as much sense as George W. Bush at the podium. As we all know they turned the ball over and Brisbane got the ball up the other end with 1 second on the clock. Captain courageous Joel Selwood also had the chance to pass it backwards to my man Stokesy but played on up the line… Just desserts!
What we've learnt?
The expression "It's not over, till it's over" has reached new heights
Watching Melbourne play at times has me at my wits end. Sometimes it feels like placing my testicles in a nutcracker.
Brisbane's stunning win may just save North Melbourne the spotlight after notching just 29 points in a full game of AFL, the early finals favorites are now out of the running, sitting at 4-8.
We're the test subject, the byes are the spinning fan blades and no carnage is the tomato. Anyone see where I'm going with this? Try not to laugh.
Unfortunately Hrovat's selection ended up being as helpful as facing a fire squad wearing nothing but a morph suit made of nylon.
Brisbane are a DT virus, Voss is chief germ.
Safe to say I won't be listening to N Sync anytime soon
Good day is now my go to exit line… Can't say the word ***. It can find itself a spot next to ****. Use your imagination.
Owning premium defenders is seemingly as effective as blow drying your hair in a bathtub.
This game sh*ts me
Pretty simple really. A third of my team failed to even pass 80, bearing in mind I only fielded 3 rooks. I know quite a few teams who had a third of their team score under 50. Why is it that when we need our players to stand up the most, they crumble? Every man and his dog on a DT list had the chance to shine over the MBR's and I can guarantee you that 70% of those that failed this week will ton up from our pines the next. And that's why this game sh*ts me.
The other bits and pieces.
I crawled with 1 arm and no legs to a score of 1739 this week, not bad considering. For some this Round spelt season over, for others it was a huge rise up the rankings. We need to forget the past, put the bad scores behind us and fill our teams with premos for some regular footy packed action next week! Cheers.
I didn't think I could top the sloth look a like last week, but I'm almost convinced…
If you enjoyed my raging and want a hittable punching bag when sh*t goes tits up, follow me on twitter @MattCraigDT. My views are honest, mostly helpful and occasionally entertaining! Also hit me up with any suggestions for who you thought were the Legends, Losers and Clowns, plus what you've learnt the past week. I value everyone's opinion!