DT INSIDER: 2013 Underrated DTers
In another guest post from the guys at DT INSIDER, the Tactician looks at underrated DTers for this year. The likes of Kane Cornes, Scott Selwood, Ryan Griffen and more make this list. Who are some of the underrated guys in your opinion?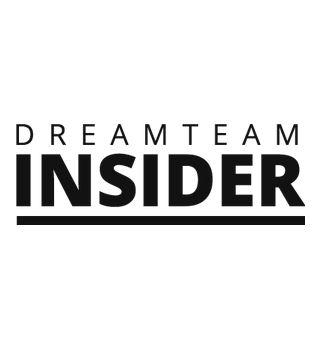 Every year as we study the data and watch the NAB Cup the same names crop up in our Dream Teams. "I'll start with Ablett and Swan in the mids, Goddard in the backs, Buddy in the forwards and build my team around that". Then as we build and improve our team throughout the year it's the familiar names we are trying to get into our teams. Names like SJ, Bartel, Pendlebury, Watson and Birchall.
One thing most of us (myself included) fail to do is look at players who have elevated themselves from the pack to become DT relevant, yet remain unloved and undervalued by the DT community despite their performance. Why do we under rate these players? It could be fear of the unknown, doubts over sustainability or that we've seen these player be non DT relevant for a long period and don't believe they can be. In some cases this is smart, such as the Westhoff debacle earlier this year but in other cases players are just valued way below where they should be based on the number of teams they are in.
So who are some key players at the half way stage of the season the DT community has shunned for no apparent reason:
Kane Cornes – The 5th highest average in the competition Cornes has only found his way into 6% of teams. He has not missed a game and averaged 112. He'll score lower in losses and higher in wins but that sounds like almost every player to me. A great unique DT premium mid in the run home.
Scott Selwood – The number 8 midfielder who is also only in 6% of teams. Coaches worry about Selwood being a tagger but he has proven the ability to run both ways and find the ball. Hence the 108 average beside his name. He also has not missed a game.
Ryan Griffen – What a gun this guy is. If he played for the Pies he's be in 60,000 teams with his profile. He's averaging 106 and trending beautifully with an awesome run home. How is it possible he's in less than 2% of all Dream Teams.
Leigh Montagna – 2% of teams only for Joey, a guy who has been a top 3 player in the past and proven DTr. Owners would be well satisfied with his 106 average so far.
Garrick Ibbotson – Currently the number 2 back by average. An average of 102 for a defender, yet less than 10% of teams have him. He's moved from being in the Lyon doghouse and become the go to player in defence
Corey Enright – Enright is surprisingly unloved for someone who has been a DT staple over the past 5 years. He is a Top 7 defender who is yet to miss a game yet only in 5% of teams. The DT community has obviously decided that both he and Nick Riewoldt are past it, results would say otherwise.
Matthew Stokes – Stokes is currently the number 6 forward who has not missed a game, almost unheard of playing for the Cats. He's basically averaging the same as Bartel yet one of them is in 72,000 teams and the other in 18,000. Take a wild guess at which one is Stokes.
There's plenty of others that have been overlooked despite their performance. Players like Masten, Douglas, Trent McKenzie and Zac Clarke have all been shunned for various reasons yet their record this year is excellent. With the rule changes and 2 trades every week these players could well be worth considering in the run home as you will need a couple of uniques to make ground. Pick your player, look at their draw and consider whether they may in fact be better than the standard household name who is currently underperforming. Good luck!
For more from DT Insider, check out their website at www.dtinsider.com, like on Facebook and follow on Twitter.