Golden Stubby – Round 11 (MBR1 Edition)
Vote now for this weeks Golden Stubby!
Gibbs, NIcholls, Thurlow, O'Keefe or Mitchell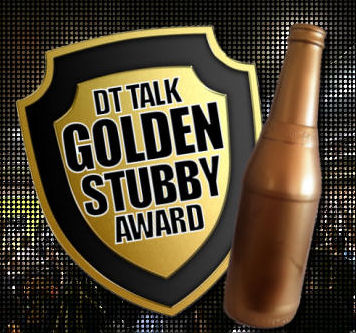 Golden Stubby – Round 11
So usually I have to wait until the end of the round to tweet out for nominations for the weekly 'Golden Stubby'. That all changed this week when a 2nd game rookie posted a massive 144 on Saturday, which even prompted calls from a number of people suggesting that we don't even need to vote, just give him the Stubby. But in the interest of fairness to the democratic process which we at the Golden Stubby greatly respect, we will still have a vote!
So here are your nominations…
Bryce Gibbs 123 – After going down with an injury a few weeks a go. Gibbs found himself leaving a lot of backlines. This week he repaid the faith of all who kept him with a massive 123 against the Bombers.
Thomas Nicholls 113 – So Berger goes down and in comes Blicavs for some. Then carnage hits and Blicavs isn't selected for the first round of the mbr's! Enter Nicholls, looking like a very handy and capable replacement, plus pitching in with very decent scores at a rookie price! Well done to all who jumped on this gun!
Jackson Thurlow 81 – A lot of coaches this week (myself included) were forced to play Thurlow this week. Honestly I wasn't expecting too much after hi last two scores of 55 and 29. Always happy to be proved wrong though! Thanks for the handy 81 Thurlow, here's a Golden Stubby nomination!
Ryan O'Keefe 145 – An absolutely massive effort from ROK this week against the Crows in a week where DT points were at a premium. Also for those playing at home, helped push DT Talks own Roy over the 2000 score mark this week, along with…
Tom Mitchell 144 – Wasn't this guy worth the wait? Drafted in 2011 but battled injuries since this father son draftee finally made his debut last week for a modest 98. Then decides this week to go into freaking BEAST MODE on the Crows with a huge 144! Which consisted of 31 disposals and 10 tackles! Well done if you jumped the gun on this rookie!
So who gets your vote?
Loading ...
As always the boys will declare the winner on the live show so stay tuned for that!