Golden Stubby – Round 10
The Nominations are In! Who is most deserving of this weeks Golden Stubby? Blicavs, Stanton, Macaffer, GAJ or Selwood?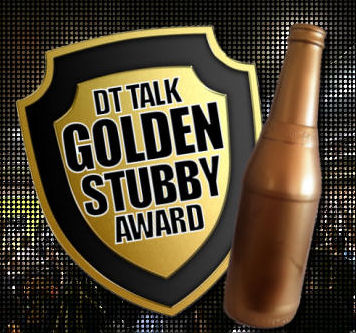 Golden Stubby – Round 10
Every round I'll be asking for your nominations on twitter for the player most deserving of this prestigious accolade. This isn't necessarily the highest scoring players of the round. But the players who stepped up in a fantasy scoring aspect when you most needed them to. Whether it's a highly paid premium who put in a massive effort to drag your team over the line in a head to head battle or a rookie priced player who stepped up and scored well above his expected average.
Lets have a looks at a few players who narrowly missed out.
Ryan Griffen – 166 – Highest score of the round but not owned by too many. Condolences to the bloke who tweeted in to say he cost him an eliminator win though…
Will Minson – 122 – Minson has actually been tracking along bloody well, well done if you brought him in for Berger!
Dane Swan – 130 – I have to admit, I enjoy when Dane Swan has a bad week or two, because you know he's going to eventually come out and smash it again!
Drew Petrie – 136 – Has anyone had this guy in their team this year?
The Nominations are in!
Mark Blicavs – 94 – Proving that the Golden Stubby isn't only about the biggest score but players who stood up when you needed them most. For a lot of coaches this week Blicavs did this. With Berger going down and carnage to be found everywhere else, this perennial fantasy bench warmer stepped up for the coaches who took the punt.
Brent Stanton – 149 – 2 weeks in a row Stants has topped 140 for his fantasy coaches. Is his rollercoaster scoring a thing of the past?
Brent Macaffer – 105 – Falling into the same category as Blicavs this week was our other bench warmer. Stepping up for the coaches who were forced to play him. Interesting side note, has turned himself into quite the tagger too, claiming Jelwood, JPK and now Hanley's scalps in the last 3 weeks!
Gary Ablett Jnr – 140 – It's GAJ, do I really need to say more?
Scott Selwood – 135 – A last minute flurry of nominations saw Scooter sneak into this weeks list. I'm guessing he scored a few of you league wins perhaps…?
Cast your vote below for the player most deserving of this rounds Golden Stubby.
Loading ...
Tune in to the boys live webshow during the week to see the winner!
Was there a player you felt was more deserving? Don't forget to get your nomination in during the round next week by tweeting me at @AnthonyDSmith86 and including the hashtag #GoldenStubby