The Sunday Knee-Jerk – Round 10
Well I thought things were looking up. My team was coming together and those painful rookie scores were slowly filtering out of my side. So you can imagine my emotions as I look at my team carrying 2 scores below 40, WITH NO INJURIES! Brilliant. It's time to knee-jerk!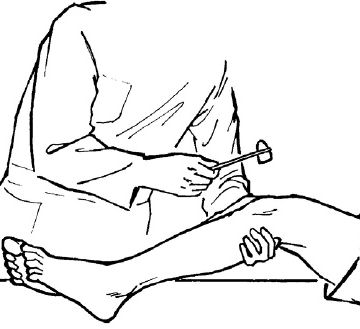 Well I thought things were looking up. My team was coming together and those painful rookie scores were slowly filtering out of my side. So you can imagine my emotions as I look at my team carrying 2 scores below 40, WITH NO INJURIES! Brilliant. Not to mention the portion of my salary cap sitting on the bench. This week was simple. If you managed to pull a Neo and dodge the few bullets, you're laughing. If not then you've probably been listening to too much Bruno Mars and caught a grenade for someone. It's time to knee-jerk!
The Legends
There are plenty of guys out there that deserve the first mention more than this bloke… but let's be serious here. Will Minson (122) (or as I like to call him, WILBUR!!!) has been gunning it this season. He flew under almost everyone's radar before smashing out a clean 57 hitouts (the 4th highest in history) and even soccered a forward pockets goal. Not to mention 7 tackles! He is the cult hero of my dream team. I don't joke, he's a handy price with some great fixtures leading through until Round 15, he has to be on the watchlist. In fact leave him alone, I'm perfectly happy with his 2% ownership. Bald Jesus (140) proved that we should never doubt him, crisply pumping out his 4th 130+ total in a row. It boggles the mind as to why we ever doubt him. Swan (123) is not yet back to his pigging days IMO, however we saw some great signs on Friday night. He has Melbourne next week, the true test of his hunger for extra points. I know the stars seem to be aligning for him, but my erection is barely at 25%. Ok that was a lie, I'm raging ****ing full blown out of my mind. Get ready for a 180. Bartel (119) is seriously doing the business this season, back to his Mr Consistent days. Remind me to send a thank you gift to VS at the end of the season for naming him as a DPP. Barlow (118) is setting the bar about as high as it gets right now, absolute DT jet. It's like watching a seagull go to work next to the fish and chip shop down at the beach. He feeds of the scraps, perfect DT viewing. Finally Tom Mitchell (98). Hale School represent, he is an absolute jet. The next premium midfielder is right before our eyes, he will never be this cheap again. Jump on him after his Rd 12 bye, however I'll seriously consider him this week as well.
The Sunday Chops
Where to start. The biggest issue was that this weeks losers didn't just notch a poor 70 odd. They went all out to screw us over, not 1 registering above 60. Bloody Hanley (35). I'll reserve my anger here as he's been fantastic so far this season. I'll take the extra points from Macaffer (105) (No he's not a winner this week, he's a massive tossbag). Let's hope tight tags don't become the regular, I don't really want to own the next Birchall (78). Scotland (50) looked to be a stroke of genius after a couple of solid scores post the GDC (Great Defensive Crisis). Now there's a whole heap of egg in some faces. This year we can safely say he is too old! Franklin (60) is going to cause some nightmares. And some dented walls. The once un-stoppable forward is doing his best to get picked up by another club on a $200,000 contract spanning over 2 years before he leaves for Fiji to retire. Disinterested doesn't do it justice. All I can say is thank the holy DT lord I steered clear, he will always be cheap enough to pick up if things turn around. Now for the 2 real killers for the weekend. Ok, the one real killer of the weekend and the personal sh*tstain on my DT. Maloney (24) injured his shoulder and was subbed at half time. Very unlucky, I feel for all those that stuck by him. Now you're in a real world of pain, I know how you feel. However my blokes sh*tness was not due to an injury. Matt Jones (40) has been brilliant all year. I was relying on him for 2 more average scores before sadly waving goodbye during his bye. Now he'll be lucky to last until that bye. He was looking good for another 70-80 after he burst out of the blocks in Q1. Of course a sub was then activated during the third quarter, after which thousands of coaches simultaneously lit themselves on fire. For this reason solely I hope Mark Neeld cops the sack. Don't mess with my DT! Oh yeah. For Warnie's sake, could Nicholas Kommer (36) please remove his name from the DT database. Much appreciated.
The Clown
How many times is it possible to aim the clown at someone? The review system has it's weekly entries, none worse than the inconclusive debacle when Adelaide's Paddy Dangerfield slotted a goal and the goal umpire standing directly under the post was overruled by the boundary ump who was side on. People have tried to tell me that the ball hit the post but there is no way, it wasn't a straight deviation, the ball swung back in the other direction. There's no way it was conclusive so surely you have to stick with the goal ump, what's the point of having them? 2 goal umpires on either post and let's move on. Scrap the review system also, it will save some time and probably help my mental state. I'm starting to repeat the words "inconclusive" in my nightmares.
What we've learnt?
Monday Night games are loved by nobody. I switch into footy mode on Friday night, and switch off when DT opens on a Sunday evening. Footy is for weekends, not weekdays! Especially when we have to put up with a mediocre Sunday. I'll be off to the footy tomorrow but my mind won't be in the right place, god help me if we lose…
Dedicated to you Jonesy. I wish today could be fixed…
Dedicated to you Macaffer.
BREAKING: Neeld has just loaded seek.com.
The Kangas made extra sure there was no choking possible in Boomers 350th. They did however get out scored from the start of the second quarter. Forever a pessimist.
Sam Mitchell proved the stats never lie. His highest previous career score against the Dees was 117, however it was expected he'd just top that "because its Melbourne". 63 points later some delete team buttons will have been put to work.
Ok, I just lied when I said the stats never lie. They almost never lie. Stevie J sold Kelvin (Calvin, sh*t. Easy one to mix up) up the river with a 94 point effort on a historic Saturday night. There was nothing historic about the amount of hindsight geniuses claiming how stupid we were for going SJ. I mean, how dumb. The in-form player in the comp with a 5 game average of 127 and 8 140+ scores in his last 9 against bottom 4 opposition. Where was the logic in that?
The obvious mistake made was that Gold Coast are no longer to be messed with. Take note!
 46 points lost, key lessons learnt. Move on.
*Insert Niggas in Paris beat here* So I Dream so hard mother****ers wanna find me, but first Jones has gotta find me, whats 40 points to a mother****er like me can you please remind me?……. A lot. That's a lot of points to any normal DTer.
At around 2:53 PM WST news got through of a substitution. This was my DT reaction.
This game sh*ts me
It doesn't matter how well your team plays, it just takes 1 or 2 acts of complete sh*tness to screw up your DT for the weekend. However here is where this expands. Not only is Neeld's final sub decision as an AFL coach (Jumping the gun) the last **** up he will make, but my DT will duly suffer the consequences for weeks to come. A couple of 70's would have brought Jonesy's price up to 370k. Instead he will fall to under 350k and face a massive BE next week. The ensuing result is my original bye plans in tatters and a sore knuckle. And that's why this game sh*ts me.
The other bits and pieces.
Trade plans can be put on hold for at least another day as we wait for what seems like an eternity for this lockout to end. I'm currently sitting on 1768 with Cox, Priddis, JJK and Vlastuin to play. Solid, but I will still lose ground on my main competitors. You need everything to go right at the top and I can't seem to catch a break recently! Hopefully what goes around comes around for those above me, I'll also look forward to collecting the casual 850k sitting on my pine. How did you guys go? I reckon par might be around 2100 providing we don't get the usual bullsh*t in tomorrow's game. That's it from me, I hope you all went well but in reality that ain't the truth! Feel free to knee-jerk below. Cheers.
If you enjoyed my raging and want a hittable punching bag when sh*t goes tits up, follow me on twitter @MattCraigDT. My views are honest, mostly helpful and occasionally entertaining! Also hit me up with any suggestions for who you thought were the Legends, Losers and Clowns, plus what you've learnt the past week. I value everyone's opinion!