The Sunday Knee-Jerk – Round 9
Well… For most that weekend was a disaster. This is the place to be tonight. Forget bye planning, trade planning. Leave your worries behind. It's time to vent.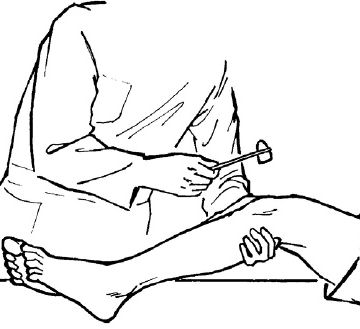 Well… for most that weekend was a disaster. This is the place to be tonight. Forget bye planning, trade planning. Leave your worries behind. It's time to vent. Yes, there were a few great highlights, but the ramifications due to injury will be huge. Why? Because the AFL came up with a genius invention. Let's have three weeks of half-hearted footy with six games per weekend while ruining DT! And late withdrawals… don't get me started. Yet. It's time to knee-jerk!
The Legends
Scores will once again be quite high this week as there were so many heroes! Where to start? Johnson (144) is reaching must-have status and plays Gold Coast and GWS in the next 2. Hold on to your buts! Watson (122) is pure class. The definition of elite. Always great to watch him rack up, get him in while he's cheap! His teammate Stanton (144) is ripe for the picking this week. A classic DT slut costing only 495k? Yes please! Then we remember this strange invention called byes. Sh*t. I can finally include Goddard (131) in the legends category! One of few defenders to just get it done week in, week out. Goodes (147) handled the racism incident with pure class. Not to mention he is back to his best form! An absolute bargain if you have the balls to pick him up. O'keefe (136) keeps on keeping on past the age of 30. Don't write him off. Boyd (142) is another midfield premium ripe for the picking. 480k for a proven elite mid? Sold! Hibberd (113) was in my team right up until lockout in Round 6, where I swapped him to Waters. That's turned out well. Gun! This list seems never ending, however Ablett (139) has to make the cut. Legend of our game. Ball (123), Masten (126) and Montagna (126) could also provide great POD's in our midfield for reasonable prices. Who said we would all end up with the same team? Rubbish! Adelaide provided a legendary comeback to beat North, Dangerfield (121) once again amongst it. Douglas (123) is sneaking under many radars up forward, sensational pick if you got him. Boy did the dockers hand out a shellacking. They had a team average of 97 with 11 players cracking the ton!!! Barlow (149) was the pick of them, he is really hitting his straps now. There's midfield options everywhere! Ibbotson (134) is providing a very handy POD in defence, while Mundy (134) was brilliant. Finally for the rooks, none better than Kerridge (123). I missed the boat on this guy! His price will soar. Hrovat (80) will be my saviour during the byes it seems, while Jones (95) is my true rookie legend. He will hand the M8 reins to O'Meara (86) with an unblemished record!
The Sunday Chops
Honeymoon over. I wish I could go to sleep and my injury problems would fade away. Not gonna happen! The DT gods dropped their dacks this weekend and decided it was time for my team to suffer. A severe case of bullsh*t hit my squad. 2 rounds out from the sickening byes, Ellis (-), Lonergan (22), Leuenberger (65) and Terlich (67) get hit by injury. The early word is that Terlich (Broken ribs) should miss at least a couple, Ellis is out until at least after his bye, Lonergan has done a hammy (we all know what that means) and Leuenberger could miss up to six with a broken thumb (unconfirmed). I happen to have all of them. Shoot me. Just on Ellis, here's a funny story. Funny for you. Gibbs went down injured, so he became Waters to avoid a donut. Waters then becomes a late withdrawal and misses 2 weeks. He finally returns to the field replacing Terlich, before being outscored by 44. He is then announced out AGAIN this week, so he became Ellis. NEK MINNIT. Well, you know the story. My D4 will have played once in the last six games. Yeeaaahhhh… ****. Birchall (-) hasn't gone much better. What a ****ing disaster! Let's hope he will be better for the rest. Yes injuries and late withdrawals were a problem for us. HOWEVER, as our teams are filling with mostly premiums below par rookie scores are not expected. Step up Zorko (46). Two kicks in a full 120 minutes of football is all that needs to be said. You had one good season. Now please remove yourself from planet Earth. Quite a few people got on board the Kennedy (50) bandwagon. He looked ripe for the picking. A score of 153 against the pies last year and he loves the big stage. In fact Collingwood are his favourite team to play! What a piss take. Jacobs (22) has been an absolute spud this season and got subbed midway through the 3rd term. That's ahead of McKernan. Sando doesn't take any sh*t, just ask Matty Wright. Get him out! Deledio (53) also let down the coaches who backed him in to transform back into 2012 Lids. Bucks and Voss are also on the chopping block after their teams sucked and they like to play their best players as far away from the ball as possible. Logical.
The Clown
Ok seriously I'm at my wits end with this late withdrawal business. What is the game plan in having an injured player, but not naming them as out until an hour before the game. Brandon Ellis does a hammy at training on Thursday. I trade him in on Friday. Named out on Saturday. It seriously sh*ts me off, if you know a player is injured then just name them out god dammit. Birchall was probably never going to play on the weekend, rumours were circling about a Hawk out as early as Friday. But no, they must be tactical when playing the Gold Coast and say he's playing anyway. Cheers d***heads. Could the AFL crack down on this? It's not a big issue for clubs, let's be honest. There's no real advantage by naming an injured player. Make the call by friday arvo for god sake! If not then name them with a late fitness test at least… Dream Teamers sanity would never be the same again. Some transparency please!
What we've learnt?
The DT gods have taken the term 'taking the piss' a little too seriously. We are now getting pissed on.
I know I bash Melbourne a bit (a lot) here, but I don't see anyway out unfortunately. Ugly.
Voss finished 2nd in a year of DT. He is clearly bitter.
The new move of playing your elite ball winners at full forward is working really well. Brisbane and Collingwood are just reaping the rewards. Perhaps they should take a leaf from the best 2 teams in the comp.
The byes represent a DT sh*tstorm.
The biggest flat track bully known to man faces GWS and the Gold Coast in the next 2 weeks, averaging 127 in his last 5. He may soon transform into Mila Kunis.
Don't let the Kangaroos take your dog for a walk, they can't hold a lead. (Boomtish).
I've reached my limit. As the injury reports come through this week, here's my reaction. Oh, ok.
This game sh*ts me
My god… Ok what else can I say. 4 injuries to big name players this weekend, I own all 4. Sh*t, sh*t, SHIT! What is that you say? Byes are 1 week away? **** you Demetriou. Oh is that right Andrew, you placed teams with 70% of the top quality premium midfield population in round 13? That helps (No I do not believe Dream Team is his highest priority, although it should be). Injuries are a pain in the *** at the best of times, multiply that with the sh*tness that is 3 rounds of byes and you have a ****ing big load of bull**** **** my dream team **** ****. And that's why this game sh*ts me.
The other bits and pieces.
Well thank god I escaped this week with a great score, I get the feeling I may need my head start over the byes! 2257 for me this week, lifting my ranking to 92. I reached this position last year, let's hope I can keep it going, at least I won't run out of trades after the byes! I started planning for the byes last week but sh*t has already started to hit the fan. My bye plan? Spread my numbers as evenly as possible, then hope. Hope being the key word. I also planned to stash some cash in the bank, which I still hope to do. A few quality rooks look to be coming through, a full kitty will be priceless during the Byes. That's all from me this week, good luck trading! Cheers.
If you enjoyed my raging and want a hittable punching bag when sh*t goes tits up, follow me on twitter @MattCraigDT. My views are honest, mostly helpful and occasionally entertaining! Also hit me up with any suggestions for who you thought were the Legends, Losers and Clowns, plus what you've learnt the past week. I value everyone's opinion!