Golden Stubby – Round 8
Boomshakalaka! There were a few jets who got us over the line this week and some unlikely heroes. Ellis, Vlastuin, Terlich, Dwyer and Ablett are the nominees for this week. Cast your vote now!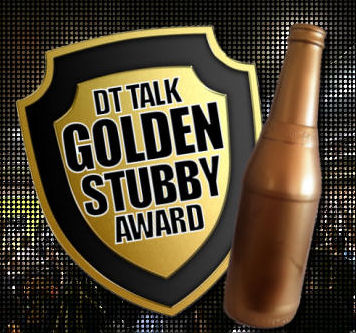 With some great scores this week, there were some guys who stepped in to boost our scores to make us feel a lot better about ourselves in Round 8.
The nominees, as sent through to me (@WarnieDT) on Twitter are:
Nick Vlastuin – 131
Can this man go back to back? 131 points thanks to 19 kicks (great DTing) among his 25 possessions and a massive 19 marks. Awesome work by the little ginger.
Brandon Ellis – 155

Since ditching the vest, Ellis has gone 86, 85, 128 and now 155. Quite possibly the best pick up of the year who ended up being a downgrade from one of our Portlets a few weeks ago. Nice get if you got on!
Dean Terlich – 120
With Bryce Gibbs still not back, Heath Shaw suspended and other issues around the place, Terlich may have ended up on a few grounds this week. His scoring in the Sunday arvo game was great!
Sam Dwyer – 104

After plenty of FMDT's going on when Steve Johnson being a late withdrawal, those who had Sam Dwyer as his emergency would have loved watching his game. He has a few more dollars to ear before cashing him in!
Gary Ablett – 135

Calvin put him as his number one pick for this week… and this was why! 135 points. Enough said. Great (realistic) Captain pick.
Honorable mentions: Nat Fyfe and Scott Pendlebury were the only other names to come through! True story! There were some other guys worthy of a mention, but you can do that in the comments.
Loading ...