What Could've Been
One of our friends, MJ Want, wanted to look at how Melbourne would look if they got their drafting right. Not so much DT related, but this is a very interesting read and deserves a place. Cheers MJ!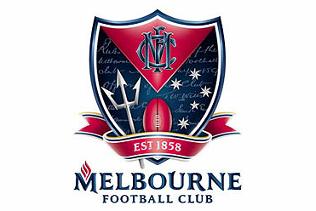 For the past few season we have heard media commentators and fans alike bang on about the recruiting of the Melbourne Football club. How their early draft picks "haven't worked out" or "failed to live up to promise." So I decided to quickly (did this all within an hour) troll through the drafts from 2007 – 2012 and see whom they could've picked instead. Now I've done this on the assumption that every other AFL club would pick the same player in their original position (eg if a club selected someone at 10 I couldn't select them with pick #12.)
As you'll see hindsight is a beautiful thing. Just ask the Melbourne football club recruiting team. In fairness, if we did this exercise with every club over the past 10 years we'd be able to find some player selections that just didn't work out. So lets see how the past few drafts could've ended out for the Melbourne Football Club.
Year 2007
Who they Picked
Who They Should've Picked
Selection #4
Cale Morton
Patrick Dangerfield
#14
Jack Grimes
Harry Taylor
#21
Adam Maric
Scott Thompson
#53
Kyle Cheney
Tom Bellchambers
Rookie Draft
Trent Zomer
Austin Wonaeamirri
Jake Spencer
Shane Velenti
Nathan Grima
Jared Petrenko
Pierce Hanley
Shane Mumford
Year 2008
Who they Picked
Who They Should've Picked
Selection #1
Jack Watts
Nic Naitanui
#17
Sam Blease
Dayne Beams
#35
Jamie Bennell
Rory Sloane
#51
Neville Jetta
Tom Rockliff
Rookie Draft
Jordan McKenzie
Daniel Hughes
Jarryd Blair
Matthew Suckling
Year 2009
Who they Picked
Who They Should've Picked
Selection # 1
Tom Scully
Dustin Martin
#2
Jack Trengrove
Nathan Fyfe
#11
Jordan Gysberts
Lewis Jetta
#18
Luke Tapscott
Luke Ball
#34
Max Gawn
Allen Christensen
#50
Jake Fitzpatrick
Kyle Hardingham
Rookie Draft
Michael Newton
John Meesen
Michael Barlow
James Podsiadly
Year 2010
Who they Picked
Who They Should've Picked
Selection #12
Lucas Cook
Jack Darling
#33
Jeremy Howe
Luke Parker
#50
Troy Davis
Paul Puopolo
#53
Tom McDonald
Alex Johnson
Rookie Draft
Dan Nicholson
Michael Evans
Kelvin Lawrence
Cameron Johnston
Robert Campbell
Tom McNamara
Luke Dalhaus
Nick Lower
Ian Callinan
Jonathan Simpkin
Pass
Pass
Year 2011
Who they Picked
Who They Should've Picked
Selection #36
Rory Taggert
Jack Newnes
#52
Josh Tynan
Jackson Paine
#54
James Sellar
Tory Dickson
Rookie Draft
Jai Sheehan
Tom Couch
James Magner
Leigh Williams
Lee Spurr
Campbell Heath
Mark Baguley
Sam Gibson
Now imagine being Mark Neeld and knowing that last weekend if the Dees had drafted this way, then they'd line up something quite possibly along the lines of this.
B:        Lower, Thompson, Johnson
HB:     Hanley, Taylor, Suckling
C:         Ball, Beams, Fyfe
HF:      Martin, Podsiadly, Jetta
F:         Blair, Naitinui, Darling
R:        Mumford, Rockliff, Dangerfield
Int: Sloane, Barlow, Christensen, Parker
Players on the Fringe: Bellchambers, Grima, Dalhaus, Gibson, Spurr, Hardingham, Petrenko, Puopolo