The Sunday Knee-Jerk – Round 7
The past week has been like a UFC cage match. We got off to a solid start, dodging the punches, weaving in and out. Then came the injuries. We got pinned in the corner and hammered.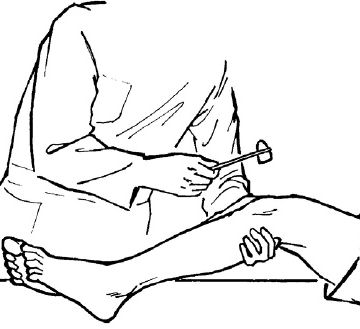 The past week has been like a UFC cage match. We got off to a solid start, dodging the punches, weaving in and out. Then came the injuries. We got pinned in the corner and hammered. However it's a ruthless sport. When we thought we had taken as much as the DT gods could give, they kept going. And going. Punch after punch until we bled. Our backlines are now at the point of yielding, how much more we can take? (Brock Lesnar v Cain Velasquez – Check out 13:50-15:30, this is how some will feel!) Some will have bounced back, others will be reeling. Are you Brock or Cain? It's time to knee-jerk!
The Legends
These are the blokes that have come to our teams rescue in the past few weeks. I can't go any further without mentioning Dangerfield (141). Talk about bouncing back! After an average of 81 over the first 5 rounds he's now gone 140+ back to back! His average has now ticked over 100… gun! There actually wasn't too many big scores, however Ablett (134) was incredible as usual. Johnson (105) is becoming the next DT pig in midfield, racking up another 36 on Friday. Hanley (129) is my new man crush. I love a man who plays a 1-2-3-4 off the half back flank. He even starts leading up to the footy. Must have defender, gun! As far as rookies go Vlastuin (101) was as good as it gets from a defender. We are blessed! Ellis (128) was a fantastic pick up for those who took the risk on him after a few vest appearances. Surely he's a mainstay now! Finally you can't go past Martin (144), he looks to be the real deal this season. Look to get on board. Oh I nearly forgot… Tom Lynch (165)! Expect Buddy to slot 15 next week.
The Sunday Chops
Well. Hamish Hartlett (37). Need I say anymore? What a stinker! Absolute soft cock whenever he is presented with a tag, I'd be trading within 5 seconds post lockout. He is the second person to figure out how to disappear on a football field. Bartel (75) is the first. He is the flat line king! Ok that could be slightly harsh, I'd put Zac Dawson ahead of heartless. Even so it's extremely painful watching his score fly for 10 minutes before stalling. I'm still not convinced by him, apart from 1 cheap quarter he is really struggling to do anything better than 80. Franklin (57). I love what I see! If Tom Lynch can score 10, then I'll back Buddy to shred it up also. Hard luck if you own him, just hold on! If anyone still owns Westhoff (45), find the nearest cliff. Don't, but have your friends close by… Those that don't play DT. Heath (33), Stevenson (46) and Wines (54) have to be on the chopping block this week also…
The Clown
The Melbourne recruiters. I don't like picking on them, but seriously. How, HOW can you be that bad?!? How can you pick a team that bad? Their list is abysmal, there is no effort, so really all the Melbourne staff are looking like clowns. The players also looked like clowns. You know what, let's just make the whole club this weeks clowns. This seasons clowns! You'd struggle to put a worse team together even if you tried. Harsh? I think not.
What we've learnt?
Hartlett is the most hated DTer around. I wouldn't put it passed some to have traded him out after his 35, only to bring him in for a 37 and 32. That is ****ing atrocious. And that's being kind. Heartless!
The Port honeymoon is over. Cull time!
There is an incredible amount of unlucky ACL's going at the moment. Maybe we should change a rule to make people happy? #thingstheAFLwouldsay
I struggle to figure out what Stevenson does for most of the game. Last week he got 13 points in the first 1:30, then set-up the deck chair until 16 minutes into the second. He is another to almost perfect the art of disappearing on a football field. It will feel good to dump him back to the bench, exactly where he belongs.
Cloke is as consistent as Gilard's election promises.
Buckley is a ****! Use any word you like, any man who places Swan at full forward during the most important period in the game needs a solid backhand
Hamish Hartlett? More like Gaymish Fartlett.
I'll put my balls on the line and say Fartlett isn't a fan favourite…
This game sh*ts me
There are many fine lines in this game. I have been hoping for a double switch of Wines and Kennedy to Franklin and Priddis this week. I needed Wines to grab 1 more tackle, Kennedy to take 1 more mark. Anything! Instead I look like being $1000 short. 1k short! Such short margins will force me to watch a motivated Buddy play GWS down at Aurora on the back of a 135 point loss. And that's why this game sh*ts me.
The other bits and pieces.
I dodged what I will call the bullet this week. It was a round of those who own Hartlett, and those who don't. I ended up with a respectable 2123 with no one to play tomorrow. Solid! We should all get our defenders back off the pine this week so no more back pain! Let's hope we don't need to call Nurofen again… How did we all go? There honestly wasn't much material for abuse this week, just average all over! I expect par to be around 2050-2100 once the round ends, let's hope that's the case! Cheers.
If you enjoyed my raging and want a hittable punching bag when sh*t goes tits up, follow me on twitter @MattCraigDT. My views are honest, mostly helpful and occasionally entertaining! Also hit me up with any suggestions for who you thought were the Legends, Losers and Clowns, plus what you've learnt the past week. I value everyone's opinion!