Round 7 Lockout Discussion
The Round 7 lockout is here and it's going to be one of those long weekend of AFL Fantasy Dream Team with a Monday night game. Please note there is no partial lockout… the 7:50pm Friday night lockout it is! Discuss the round in the comments.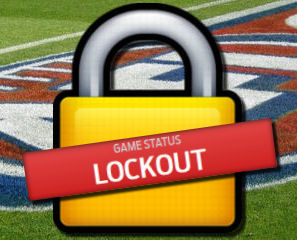 Let's hope this weekend is better than the last.
Hopefully people are making trades this week to make their team better, rather than patching stuff up. Some might be looking at dumping Trent Cotchin, Brent Stanton… or maybe their Bryce Gibbs through injury. Or is it time to say goodbye to rookies like Ollie Wines, Sam Dwyer… or one of the Port rookies? Whatever you're doing, let's hope it works out – unlike some of the trades from last weekend… I'm still seething at my Gibbs to Beau Waters trade, only to get his late withdrawal donut.
The most popular trades this week have been:
Westhoff to Stevie J
Pittard to Vlastuin
Stevenson to Vlastuin
Westhoff to Daisy Thomas
Cotchin to Stevie J
Let us know how you traded, who your captain is and all of that and as the weekend progresses, chat about your scores and other issues from the games.
Good luck this week!