A whole lot of pain: Round 6 Review
It's been one of the most frustrating rounds of AFL Fantasy Dream Team we've ever seen. Not only did we go into this weekend with a lot of issues we needed to fix, but in a lot of cases the decisions we made to help fix these issues failed to deliver. Let us know how your team went this week.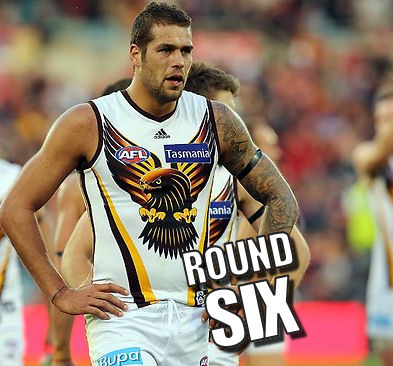 Copy and paste the following in the comments and fill it in.
Team Name:
Round 6 Score:
League Results:
DT Studs:
DT Duds:
On the Chopping Block:
Round 6 trades:
Vent/Brag/Whatever:
Stay tuned to DT TALK this week for all of the great AFL Dream Team advice you could ever need!
WIN A CATERPILLAR JACKET
Enter our WorkwearHub.com.au competition to win a fantastic Caterpillar Jacket valued at $120. All you have to do is tweet us @DTTALK @WorkwearHub with your #DTHEADLINE for this week (make sure you have both Twitter accounts in the tweet as well as the hashtag). You headline needs to be about your AFL Dream Team and what's happening this week – what will we see on the backpage of the paper? Entries close at 6pm AEDT on Monday 6th May, 2013.