The Sunday Knee-Jerk – Round 3
I would really love it if Swan could play before a Sunday arvo. The issue being is that my week is already ruined by that stage! I think I had the dream team equivalent to beer goggles on last week when looking at my side.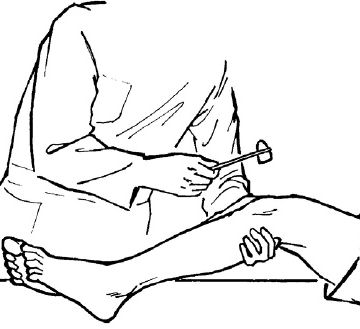 I would really love it if Swan could play before a Sunday arvo. The issue being is that my week is already ruined by that stage! I think I had the dream team equivalent to beer goggles on last week when looking at my side. The dons scores were boosted against Melbourne, my rooks had scored way above their potential and my team looked like a bunch of superstars. It was as if the potato crop had suddenly blossomed into a group of golden spuds. However I should have known, things don't turn around that quickly. I was rudely awoken on Friday night with Watson's score, and things have been slowly taking turns for the worse ever since. I will find a couple of well formed spuds here and there, but most of them have grown to be deformed, dirty and almost unsellable. Time to dig a few of them up, then replace and rebuild! It's time to knee-jerk.
The Legend
While I didn't own many legends this week, I managed to sneak in a serious POD. Not. Wines (126) is an absolute jet. If you didn't get him, kick yourself in the nuts, then seriously consider your DT credentials. He's worth it. Not a sub risk lads! Dustin Martin (144) has to be one of the standouts this weekend. Much maligned for his fast starts and poor finishes, we were speculative when he sat on 69 at HT. Little did we know he'd outscore himself in the second half, and have his highest scoring quarter in the fourth! Has he turned a corner? Too early to tell. I'm not jumping on straight away. I think the big question this week may be this. What is Westhoff (140) taking? They are some seriously effective peptides, he just runs all day! Massive tank, quality player. If your like me and didn't bring him in, we've missed the boat. Am I ready to pay a premium price for him yet? I'm not so sure, he can't keep going like this! However he could still make huge cash. I'm torn! Josh Kennedy (113) is another fantastic pick, while guys like Cotchin (119) and Swallow (123) kept on keeping on. Kornes (128) is loving the Ken Hinkley era so far, he looks exactly like his former self! Great draft pick! *Pats self on back* *slumps again*
The Sunday Chop
*Licks lips*. Where to begin. Dayne Zorko (51) is doing his best to undo all his good work for us last year with another spud effort. I'm torn between trading him or not. I can't remember stuffing up a trade decision this bad for a long time though. I could have traded zorko to westhoff and I score 89 more and am $90,000 richer. Yet alone how much cash I gain over the next few weeks. Do I bite the bullet and jump on the Hoff? To be decided! Travis Varcoe (9) has to go, as does Kruezer (21) who went down with a thumb injury and is expected to miss a while. Mitchell (38) grabbed another sub vest and doesn't look like breaking that tag anytime soon. Crouch (63) has come at a perfect time, not that he played great against Port. Patton (15) had his horror run of luck continue when he did his ACL. Shame. Whitfield (36) gets one more week before getting ditched for Mayes (95). Finally Pittard (28) did his best Zac Dawson impression to kill a lot of our scores. Terlich (75) straight in!
The Clown
This category will be hard to narrow the options down, as I'm placing 10 entries for it every week! Trades, bench decisions you name it. However Whitfield (36) has made me look like a complete fool this year. His first round effort of 48 indicated he was perhaps going to struggle in his first year in AFL, so I hurriedly benched him and planned his exit. Then his 102 against Port changed everything! He was a DT slut, owning a wing and looked every bit the number 1 draft pick. So straight back in he comes. NEK MINNIT! Of course the week I benched him, Jones had his lowest score of the year (48). 130 points down the drain. Also if you'd put a red nose and a colourful wig on Zorko he would have fitted the role perfectly.
What we've learnt?
It takes balls to succeed in the new land of 44 trades.
Just ask those who traded in Libba or Dixon. Don't get blinded by the Hoff!
Swan is winning a lot more contested ball. Not great for DT!
The teams we forget about score well. Too much thought is never a good thing!
The Hoff has spent his weekends sitting at home, musing his beard and watching old video tapes of Richo. He plays the same game!
If you didn't notice, Westhoff is now formally known as, 'The Hoff'.
Hoff is actually great for a lot of words. Hoffmania, Hofftastic, Hofftides. Give me some more!
I can only compare the lesser Dayne's confusion on the weekend to this. The Q clash was a fish shop, and Zorko was a blind lesbian.
Melbourne are in a deeper hole than the Mariana Trench.
Dusty has always been a tease. Just like the girl next door. His score this week was equivalent to a boob transplant. Do we go for it now? We're getting drawn in. Those who went for it early just got a nice surprise!
#YOLO trades are the talk of the week. JJK and Westhoff are the ambassadors. Libba and Dixon are the warning signs. Take note of both, don't expect it to be all smooth sailing.
Is there any Danger of paddy cracking the ton?!
Melbourne's recruiting policy is the equivalent of the dung beetle. Picking up the sh*t that got left behind.
This game sh*ts me
How long have we got? 20 rounds to go and my team is probably destined to fail. Poor scores can be recovered, but when your missing out on value that everyone else is getting, it's game over. Especially with the new trading system. Second year blues sh*t me. Under-performing premos sh*t me. Frees against sh*t me. The sliding rule sh*ts me. Rookies sh*t me. Inconsistency sh*ts me. Braggers sh*t me. But most importantly my potato crop sh*ts me. And when you look at your side and feel the urge to puke, your not going to enjoy the next 20 weeks. And that's why this game sh*ts me.
The other bits and pieces.
In the aftermath of a shocking weekend for me, I ended up with 1898. Not even 1900. What a tease. Not that it matters, I'm almost done already! The question is how do we go about using our 44 trades? There will be many rookies on the bubble over the next few weeks. Rowe, Crouch, Mayes, Lee, Wright and eventually Vlastuin. Do we make most of our cash here or jump on over performing mid pricers? As I've already touched on, Westhoff and JJK paid off massively, but Libba and Dixon have cost points. Rookies are the safe option to make cash, you can hardly go wrong. However they will cause you big headaches. If you jump on a lightning mid-pricer, you might make cash and earn big points! Possibly even a keeper. One thing I know for sure is this, the winner this season will have a massive set of cojones. It's a new land of DT. And I'm still adjusting… but learning to love it! Cheers.
If you enjoyed my raging and want a hittable punching bag when sh*t goes tits up, follow me on twitter @MattCraigDT. My views are honest, mostly helpful and occasionally entertaining! Also hit me up with any suggestions for who you thought were the Legends, Losers and Clowns, plus what you've learnt the past week. I value everyone's opinion!