Fantasy Freako's Pre-season Review #3
Champion Data's AFL Fantasy nut, the Fantasy Freako has delivered us this weeks pre-season review. The third edition is ready to be download! This has all of the NAB Cup AFL Dream Team numbers that you need to know!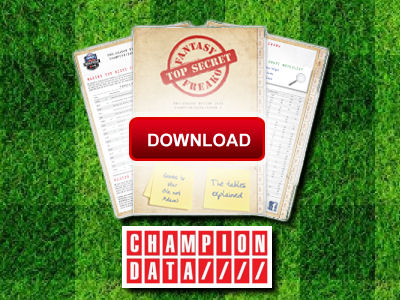 The third and final Fantasy Freako Pre-season Review for 2013 is here thanks to our friends at Champion Data. This is a must have document for all AFL Fantasy coaches heading into the season. It is released every Wednesday of the season via email. To sign up to the email list, click here.
Jam packed with Dream Team scores from pre-season matches to day (as well as some other surprises), download the PDF via the link below.
SIGN UP TO THE EMAIL LIST: click here
FOLLOW ON TWITTER: @FantasyFreako
LIKE ON FACEBOOK: facebook.com/AFLProspectus