DT Talk State of Origin Leagues
Join one of our 30 State of Origin leagues now! Take on people from your state or territory in a DT Talk league. If you miss out, don't stress… more will be coming soon!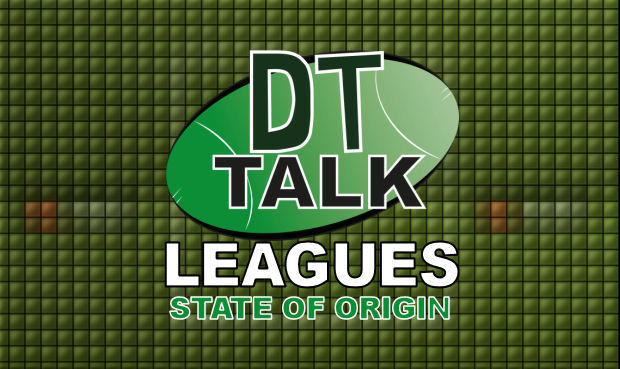 Welcome to the DT TALK State of Origin Leagues. Please remember the following…
1) Talk to us… if your league is full, let us know in the comments so we can pass it onto others.
2) Just sign up to one league for now… and then after a few other people have a go, remembering that more leagues are on the way.
3) Stay committed to your league. If there are spare spots though… they will be automatically filled by 'random' people.
4) Represent DT TALK and smash everyone else by having a top 20 ranked league.
5) More leagues are on the way, stay tuned to the site, Twitter (@DTTALK) and Facebook.
NOTE: The DT TALK boys are not in these leagues as we have a lot of commitments. We are looking at ways in which people can join our last league to play against us in our very own "DT TALK Fans League".
VICTORIA
DT TALK Big V – 617678
DT TALK Victoria – 614359
DT TALK Vic Metro – 796247
DT TALK Vic Country – 405807
DT TALK Victoria 1 – 105170
DT TALK Victoria 2 – 690300
SOUTH AUSTRALIA
DT TALK Croweater – 251070
DT TALK SA – 897209
DT TALK SA 1 – 972296
DT TALK SA 2 – 946620
DT TALK SA 3 – 367295
WESTERN AUSTRALIA
DT TALK Sandgroper – 832568
DT TALK WA – 874520
DT TALK WA 1 – 326983
DT TALK WA 2 – 695887
DT TALK WA 3 – 962496
DT TALK WA 4 – 396689
TASMANIA
DT TALK Tassie – 484308
DT TALK Tassie North – 470912
DT TALK Tassie South – 537437
NEW SOUTH WALES
DT TALK Cockroaches – 258561
DT TALK NSW – 770772
DT TALK NSW 1 – 162642
QUEENSLAND
DT TALK Cane Toads – 147738
DT TALK QLD – 440603
DT TALK QLD 1 – 208482
AUSTRALIAN CAPITAL TERRITORY
DT TALK ACT – 371962
NORTHERN TERRITORY
DT TALK NT – 819592
INTERNATIONAL
DT TALK Ex-Pats – 552364
DT TALK Internationals – 518456
http://dreamteam.afl.com.au/group?cic=411806