Finding Premo – Forwards
Let's look at the numbers in the forwards. Pack a lunch, wear some sturdy shoes… it's time to go Finding Premos'.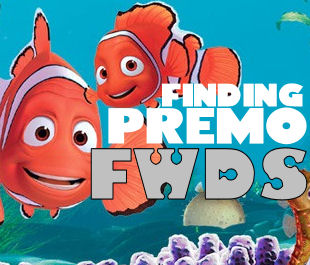 We were soooo very spoilt last year. Beams, Sidey, Danger, ROK, Fyfe to name a few of what turned out to be a "Second Midfield".
Do we have the same embarrassment of riches in 2013? On first appearance I would say no… but let's look a bit closer at the numbers in the forwards.
Pack a lunch, wear some sturdy shoes… it's time to go Finding Premos'.
It was tough to choose the 15 players to study, but I went with those that I have heard talked about most and excluded any under $400k, therefore no Cloke, Sylvia etc.
I will assign a points value based on how that player ranks. 1 point for 1st, down to 15 points for 15th rank. At the end of the article, I will rank players based on those points. Obviously this is subjective on the way that I have chosen to measure them, but you will get a guide.
Once again I will kick off with consistency
Consistency
For forwards I am using a benchmark of 95 points.
So how many times did they score 95 or over…and to be greedy.. % of time they score over 95
Next I will look at their Purple patch. The number of consecutive games that they score above 95
Now some of these players have had multiple spurts of consecutive games over 95, where that has happened, I have taken the higher average.
Last measure of consistency is Standard Deviation… this is a fairly standard statistical measure, that in layman's terms looks at the variance between highest and lowest scores (its more complex than that, but you get the gist).
For this the lower number is the better, however Std Dev can be deceiving as if a players floor (lowest score) is 100 and their ceiling (Highest Score) is 155 you would probably be happy with a high std dev, so I think it is important to also look at their % of time they score under 95.  I have then multiplied these 2 figures to get what I call an Acceptable Std Dev.
Ceiling
Now let's look at ceiling… When they go BANG…. how BIG do they Bang!!
Whilst I rank consistently very high, it is also good to look at scores above 110 (this is purely me being greedy!)
When they score over 100, how much do they score and what do they average after they raise their
Coming Home
Now let's look at how these guys finished 2012.
Looking at the year in halves and going under the assumption that those that finished better than they started will continue that form in to this year.
Starting with a BANG!
How does there 2013 draw stack up?
Are they better to start or to upgrade too?
I have looked at the teams they play prior to their bye and used their scores from 2012 to determine a rough average (this is obviously assuming they score the same, not allowing for any improvement or decline)
So there we are. All of the above does not take into account, role change in team, competition for the pill and a million other things but gives you a bit of a stat breakdown and a snapshot into more than an average.
How do they Rank?
My thoughts based on this.
Will Buddy ever bring consistency? He is ripping up pre season. Not having him last year when he scored that 204 is still burnt in my memory. Unbelievably it may be unique having Buddy this year.
We know that Pavlich, Thomas and Bartel have had interrupted pre seasons or may not make it for round 1. So definitely on the watchlist to upgrade but not to start with.
We also now know that Stevie will be watching from the side lines for a week. With 44 trades, start with one of the other guys and bring him in? Risky, but an option.
Riewoldt has a fantastic early draw so definitely needs to be looked at. I also like Brisbane and Adelaide's draw. Rocky (Should be locked in everyone's team anyway) and Zork (yep he is that good) need to be heavily considered. Tex and Wright are stars on the rise and may be worth the punt.
Robbo is a watch for me, to see how he goes under Mick, but very nice numbers when not playing that forward tagging role.
Chappy, he is tearing up the track (who isn't) more midfield time and the aforementioned 44 trades make him very attractive.
Lewis is super consistent, will never go large, but will give you 85-95 most weeks….is that enough?
Good old Dusty.. can he explode like we know he wants to.. I think everything is pointing to yes, but just like Broughton, if you jump on board, know that it may be a bumpy ride
Lastly De Boer, not sold enough on his role yet to go there as feels like he may still get the odd run with role, and you just know it will be in the game that you need him.
So there you have it. Hope this helps.
Cheers