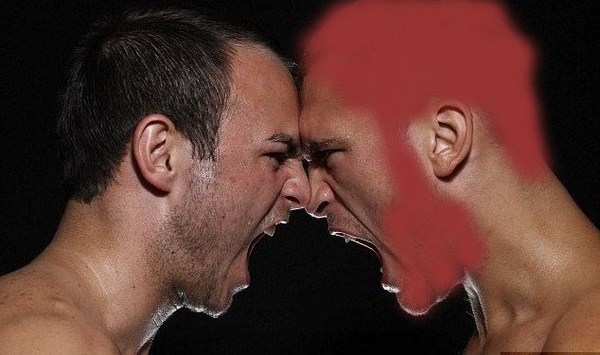 This still from the latest DT Talk Live episode shows there is no love lost between Roy and Warnie this week as they face off against each other in a knockout DT Final.
Families across the DT-verse are being split as members declare their allegiance to either Team Warnie or Team Roy and refuse to talk to each other until the result is known.
We can follow this epic boss battle here live on DT Talk as it unfolds.
Hopefully Warnie and Roy won't be too stressed and can give us Coach's perspectives on:
Their final selection choices for Captains, emergencies, and possible late withdrawals.
Any Ross Lyon like trades they swung in during the warm up.
Where their team is after each group of games.
What they have instructed their boys to do in the next quarter.
Anybody else is welcome to join in and be an expert comments DT guru.
I have linked a pdf file with the scoreline and a projection based on current averages after the opening exchange.  Warnie is currently projected to win by 8.  But as we know anything can happen between now and Sunday evening.
Edit: Updated link  Warnie v Roy 3
I'll keep posting updates as the games progress.
In a final dramatic selection twist Roy seems to have benched his boy Rocky and played Gibson ahead of him. There are reports of  chaotic scenes in the Brisbane rooms as Rocky says he isn't even going to play now since Roy has abandoned him and he wants a trade next season to a coach who will give him more midfield time.
Nix