Nix DreamTrader – after round 21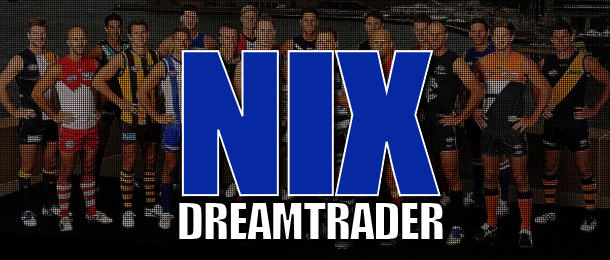 Hi folks another round completed, another update for Nix DreamTrader, new version name  Buddy, bloody Buddy.
Not much to say, not many people with Trades left – particularly strategic trades.
The most popular trades as shown in DreamTeam site seem a bit more on the money this week.
Nothing new in Trader this week.  If you missed it last week I have continued with showing who the players have to play for the remaining games, and the percentage of DreamTeams that include each player.
Here is link to spreadsheet –
I will post and update for NixMatchUps, probably tomorrow evening.
Good luck everybody … may you all avoid late withdrawals this week (vain hope I suspect),
Nix