More News
PODCAST: The replay of the round 23 live Facebook show is available now.
More Posts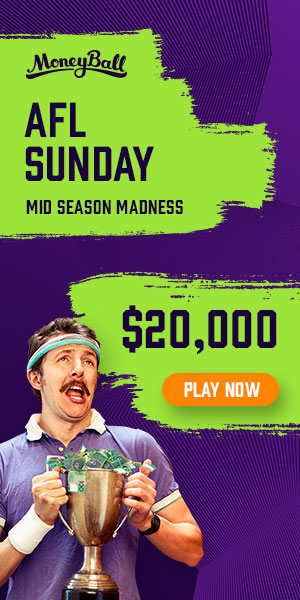 My Team
Discuss your moves and any other Fantasy related topics ahead of round 23.
Recent Comments



The Friday Scramble: Grand Final Edition (43)

David C: Brisbane have said they won't tag Dusty …. at least not at the start.
Peter Pan: 👍
Peter Pan: Thanks
Peter Pan: Cheers!
Miyagi-san: So dont have Greene, but have Rocky and Max, and will swing Marshall to ruck. So...
MikeLowrey: Dusty or Marshall: A) Greene & B.Crouch > Dusty & J.Kelly B) Greene...
Shaun Lawson: I've got Gawn and Green have to trade both to be safe. I had plenty of...
StrongEnergies: In fantasy version so think I need to trade Gawn for a GF considering have no...
Fooz: My thoughts: Collywobbles need to win to try and stay in top 4. Port have given up....