More News
Roy has a look at some top trade targets and updates his Rolling 22. Discuss your early trade thoughts in the...
More Posts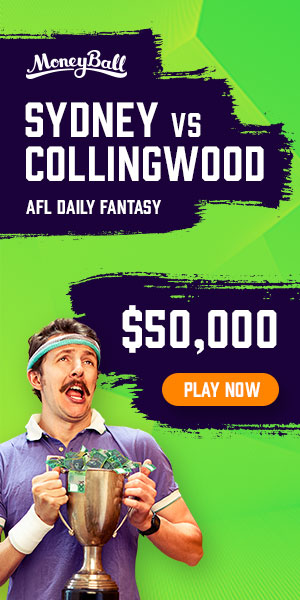 My Team
Discuss your moves and any other Fantasy related topics ahead of round 10.
Bye rounds
Recent Comments



The Friday Scramble: Round 10 (40)

P Power: R young will make you more cash
Jakob: Worth paying up for Balta's JS over R. Young for the saints? Have Hayes and...
P Power: Current side Def – Hurn, B Smith, Z Williams, M hore, X Dursman, scrimshaw...
Chief007: 👍 hopefully cogs actually plays
Chief007: +1
beanford: +1 – Danger owned by so many, practically everyone taking that hit this week
beanford: Tough choice. 1? Gets rid of 2 non-playing rooks and you get Telly against GC. Then...
Nathan Ablett: Danger isn't an emergency so won't be a late in, no point leaving...
beanford: I agree, get Boak. Don't trade Danger.
P Power: Really depends on injuries, and how he performs this week, needs to score well and...
P Power: Hold Williams could be only a one week injury, move stack into defence, trade out...




Ripe for the Picking – Risk vs. Reward (14)

Sparksy: It depends on who you're fielding in Williams' place, but I'd say...