More News
PODCAST: The boys focus on Patrick Dangerfield once again as he provides the drama of the week.
More Posts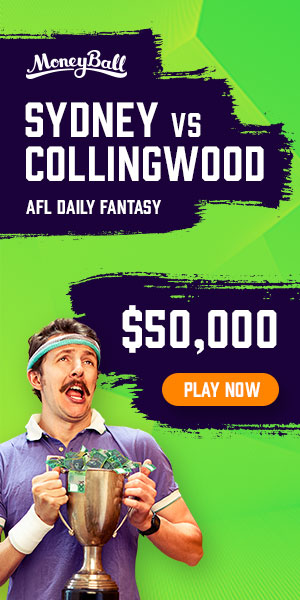 My Team
Discuss your moves and any other Fantasy related topics ahead of round 10.
Bye rounds
Recent Comments



Roy's Trade and Rolling 22 Talk – Rd. 10 (4)

Cripps: What is the best pick this week Zorko + 159k vs freo Zmerret + 90k vs Richmond
Kjaks: Hurn and 60k (bye round 10, 12, 8) or Ellis and 130k (bye round 10, 11, 9)
JR: Roy trading out Danger the week he plays GCS? Thats a big call. Want to bring in...
NDL: Hi Legends, D: Laird, Lloyd, Crisp, Ellis, B.Smith, Hore (Answerth, Garner) M: Treloar,...






My Team 2019: Round 10 (122)

EK09: Whos the best option merret, fiorini or duncan
Cripps: What is the best pick this week Zorko + 70k vs freo Zmerret + 0k vs Richmond
Ben: Hurn or laird
Stuart W (@StuWalker88): Cogs to Ziebel & Walsh to Whitfield?
Rick: Any idea who will get DPP for round 12? Just curious.




Dramafield 2, Ziebell gets ball, bye planning – Ep. 277 (1)

AJ: The salt on this podcast over dangerfield is even more over the top than danger himself.