More News
Pete goes inside the Fantasy numbers from round 14.
More Posts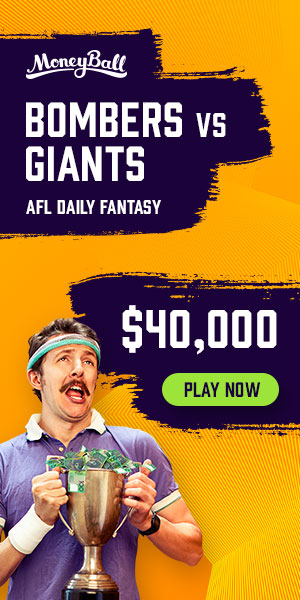 My Team
Discuss your moves and any other Fantasy related topics ahead of round 15.
Bye rounds
Recent Comments



Fry's Cash Cows – Rd. 14 (16)

Fry: For the record I think it's too early in the year to be culling someone as dead...
Sam: Thinking Baker and baker (tiger) to hanners and dusty or Daniels. Or brayshaw and baker...
Fry: I think the second one. O.Baker has room to grow and L.Baker should be good against the...
Fry: Hold on to him, I'd only advise getting Hannebery for a rookie
NDL: Hey Fry, Would love your thoughts on this. Team: D: Houli, Lloyd, Laird, Ellis, Sicily,...
Shake and Baker: Upgrade Oskar Baker to J Kelly and field Bewley for a week, or sideways...
PK: keep
James: Keep Zerrett or trade him for hanners?




My Team 2019: Round 15 (137)

Chief007: 2 is all about max points this time of year
Chief007: Have a look at Salem's numbers a bit of a pod as well
texantexan: Have Daniel already. Agreed re. Hurn dropping cash the next few weeks with his...
Fooz: What's the priority: 1) Upgrade Matt Parker to Lipinski (as far as I can get him)...